Love of the land is a Shaw thing
Waikato farmers say farm environment plans are "a connection to the land".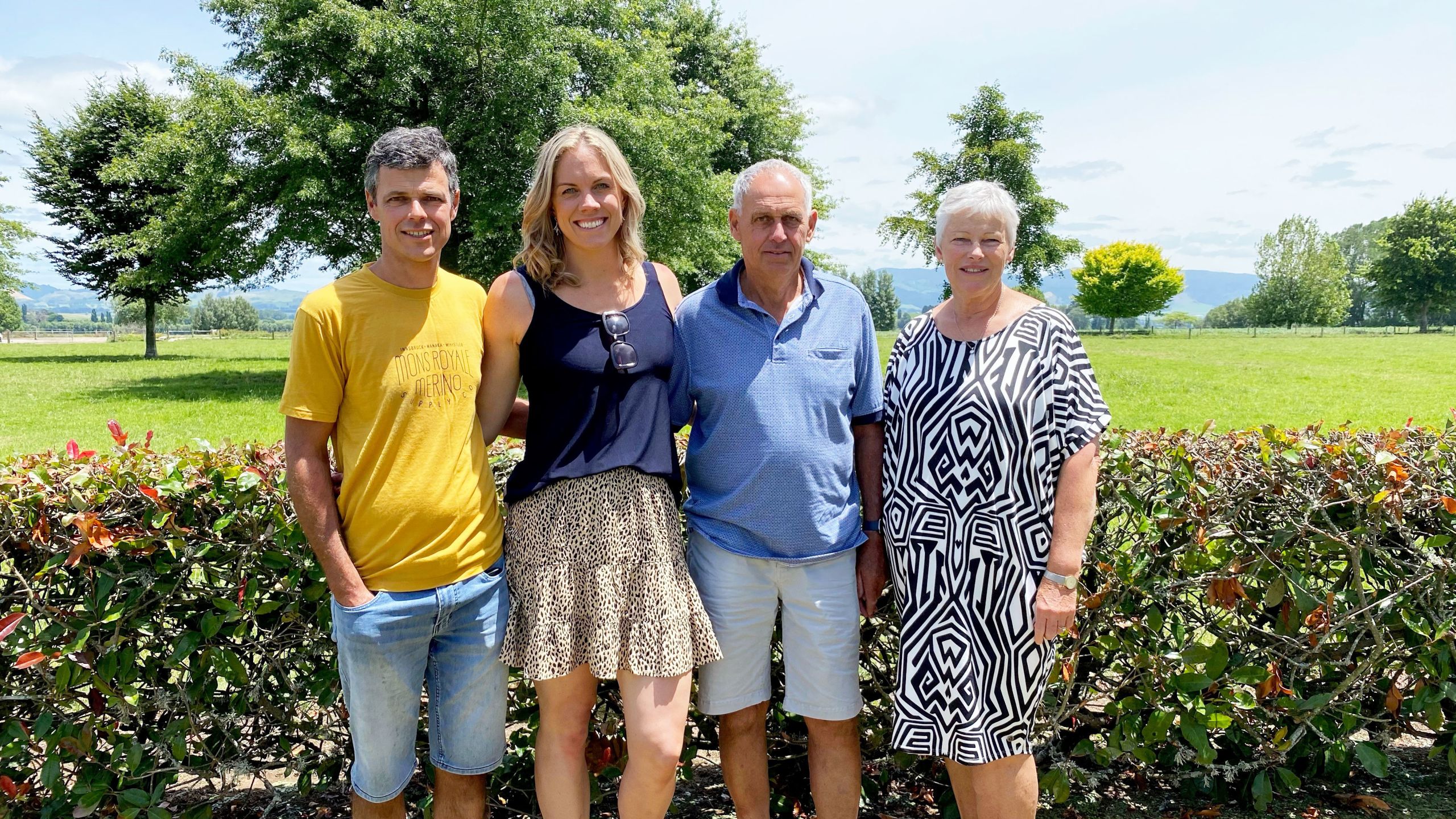 Shaw family. Image / Supplied.
Shaw family. Image / Supplied.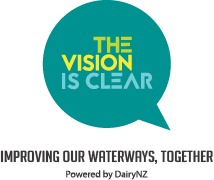 Farm Environment Plans are not just about cows, grass and other farm management practices, says Ross Shaw – they are an integral part of any farmer's connection to the land.
Shaw, along with wife Karla and parents Jim and Helen, have a deep and strongly held philosophy about the land. That dovetails with his recent enthusiastic embrace of a Farm Environment Plan (FEP) – one of the many compulsory (by 2025) calls on farmers' time and wallets in order to improve nutrient management and reduce farming's impact on water quality.
Jim and Helen Shaw bought the Reporoa property 36 years ago when it was 62 hectares and with 150 cows; it's now 400ha, with many more cows and farmed, for the last 13 years, with Ross and Karla.
It is also the subject of a long-held family belief in multi-generational farming and what that means in terms of custodianship of the land: "We are like most New Zealand farmers – we want to be here for multi-generations," Ross says.  "We were farming in our own right [before joining up with his parents] and our kids will be the third generation on this farm.
"We are starting our own history in terms of becoming long-term landowners in this area and want to see the farm worked by fourth and fifth generations."
That means, he says, that any farmer with that motivation naturally develops a passion for caring for the land – long before any FEPs arrive: "I believe that to be a farmer, you have to have passion for what you're doing and farmers who see themselves being on their land for 20 years or more grow that passion naturally – without having to think about it.
"You have to be passionate about what you will achieve on the land – that's the first driver, even before any financial considerations or someone coming up behind you with the big stick."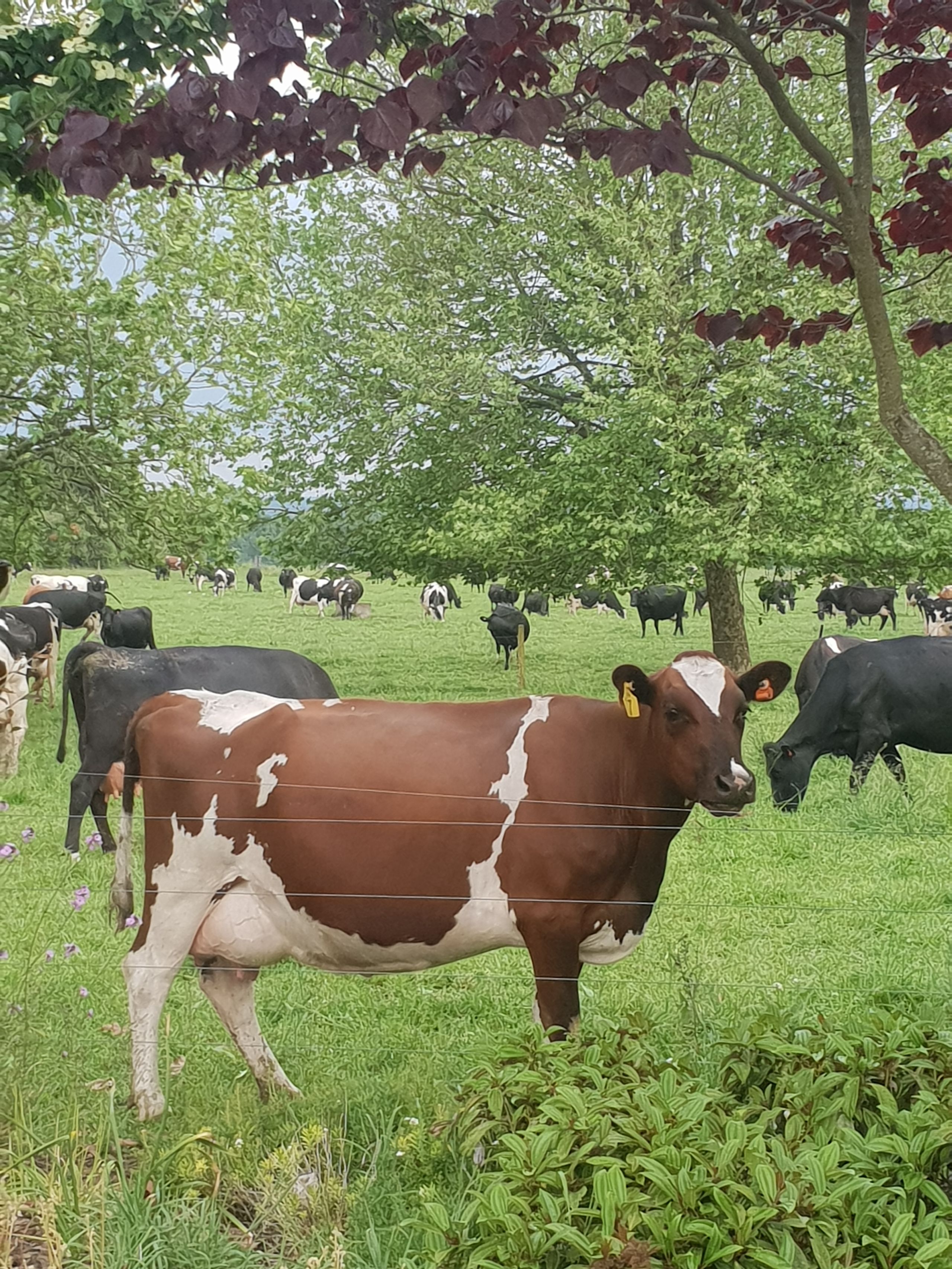 Before undertaking an FEP with a Fonterra sustainable dairy adviser, the Shaws had already invested substantial sums in environmental improvements. The FEP identified additional on-farm environmental risks, outlined mitigation strategies, recorded environmental improvements, and mapped out good farming practices, covering waterways, effluent management, soil and land, nutrients, water, and irrigation.
Shaw says the site visit took about four hours, and he spent the best part of a day putting it all together.
"It was good for us to see that we've already done a lot of what the industry is trying to achieve, and to have this work acknowledged in our FEP. But there are always tweaks that can be made and extra potential to be gained, even if it is just that last 5 or 10 per cent more that can be done with things like water runoff versus leaching."
Shaw says he would advise all farmers to undertake an FEP: "It was good to take the initiative and work with a non-judgemental adviser familiar with the sector. We've seen real gains over the last 12 months. The native plantings have reduced erosion and in future we'll consider further enhancements that aren't too financially onerous.
"Farming is an ever-changing game and there are always going to be new rules; it's a matter of whether you work in with it or get left behind. What an FEP does is give you a 360-degree perspective of your business – not just looking forwards but back at all you've done and are doing.
"But it's more than that too – an FEP is part of your connection to the land."
 He says the most significant advance in all their environmental improvements – which he says are still a work in progress – is expanding and improving their farm effluent system, putting in lime ponds, expending the effluent area and lessening the amount of fertiliser used.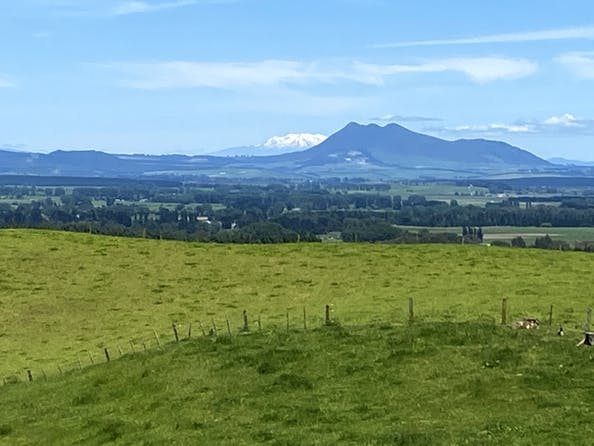 The farm ranges from flat to steep rolling country with a 150m difference from top to bottom. There are multiple soil types: peat, sandy loam, and pumice. The family has retired small areas of wetland that act as sediment traps, and steep areas prone to erosion.
Improvements are a work in progress, says Ross. "Working closely with the Waikato Regional Council, we've planted more than 250 poplar poles, as well as a mixture of 700 flaxes and toetoe for erosion control and for their aesthetic value.
"Sometimes you can't shift races away from drainage areas, so we've built them up and set them back from existing drains and changed the camber so that water drains towards the padd