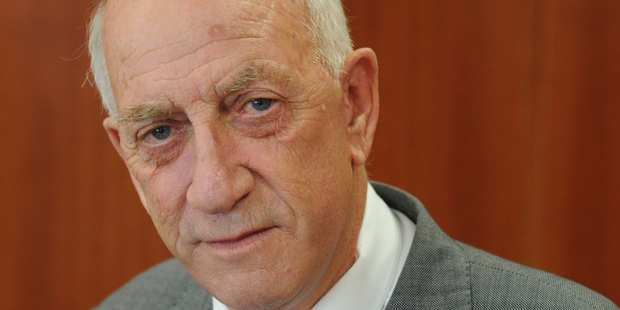 A New Zealand Herald correspondent, Eric Laurenson, bemoaned: "Why do we ignore the elephant in the room with the hand-wringing about concussion injuries in sport?"
Mr Laurenson's elephant was "the so-called sport of boxing, with the avowed intent of damaging the opponent's brain".
He concluded: "Boxing has no place in the modern world."
I'd have ignored this rant was it not for that all-important concluding "no place in the modern world".
But first I'll deal with boxing's objectives and injuries. In terms of deaths on a per capita participation basis, boxing rates low compared with many other sports, the most dangerous, by a long shot, being mountaineering.
As with boxing, death is not the participants' intention but it's periodically the reality. Would Mr Laurenson therefore have climbing banned? If not, why not?
So, too, with numerous other sports which produce regular fatalities. Annual skiing deaths number in the hundreds.
Boxers can also incur facial injuries but these are of a relatively minor nature, unlike the life-long joint injuries causing permanent suffering from other contact sports, particularly rugby, league and gridiron.
As for damaging opponents' brains ... again, compared with, say, gridiron in which the brain damage statistics are horrendous, with boxers it's comparatively rare on a per capita participation basis.
There's a very good reason for that - the major difficulty facing boxers endeavouring to hit their opponents is their opponents' unwillingness to be hit, which is why it's called the noble art of self-defence.
Contrary to the ludicrous imagery portrayed in movies, more having been produced with a boxing theme than all other sports collectively, boxing does not comprise two men smashing one another before a roaring, bloodthirsty crowd.
Nothing illustrates that better than the 2007 bout between Oscar De la Hoya and the world's current highest paid sportsman, Floyd Mayweather.
The contest attracted a record global interest reflected by De la Hoya earning $100 million while Mayweather, the then less famed, received $44 million. But note this - its single point of interest was whether either man, both master defensive boxers, could actually land a meaningful punch ... which, for the record, they couldn't.
Now to the salient issue, namely Mr Laurenson's assertion that boxing has no place in the modern world. There he's 100 per cent wrong for, in fact, it offers great hope.
Despite being the oldest recorded sport in human history, dating back 6000 years, its continual thriving actually provides a beacon of optimism for contemporary society. Here's why ...
Today, Western life is increasingly characterised by what might be described as Laurensonism, namely the excessive obsession by the we-know-best bores with others' safety and their persistent insidious busy-bodyism, wishing to dictate everyone else's lives, exactly as epitomised by Mr Laurenson's complaint.
Almost alone, boxing, in its rugged individualism, blatantly flies in the face of these disastrous modern trends and the fact that it grossly offends these spiritless dullards who abound in the modern world is enormously heartening and could even be described as doing God's work.
I say that as God is evidently an aficionado, at least according to many Hispanic and black boxers who insist on attributing their victories to him.
Before he put pen to paper did it not occur to Mr Laurenson to ask the elementary question, why do people box? Note I say "people" as women's boxing is growing rapidly worldwide.
The answer is simple - they love it. As with other potentially harmful pursuits, participants know the risks but choose to take them for their compensating pleasures. And forget the movie image of the dumb pug - a few years ago there was a professional boxers' Mensa division until it was rightly mocked into closure.
Over my life, I've had involvement in a range of dissimilar activities.
Looking back, I unhesitatingly say that nothing matched boxing for excitement, pleasure and interest, the price of an expanded nose thus nasal voice being but a mere trifle in cost.
Everyone who ever boxed will say the same. Boxers aren't forced to do it, just as Mr Laurenson is not obliged to watch it.
I have opinions on furnishings, art and books. Will Mr Laurenson allow me into his home and if I object to his taste in decor, paintings and literature will he jump to and dispose of the lot - and if not, why not, given he's a believer in dictating strangers' life choices?
Or, as is usually the case with judgmental meddlers, is his belief confined to his right to determine others' behaviour but not in anyone interfering with his conduct?
Regardless, salvation awaits him. Thankfully, there's one nation that has mastered Laurensonism to perfection, sharing his appetite for dictating everyone's lives and, consistent with that, alone in the world banning boxing. That's North Korea.
Mr Laurenson should scuttle off there forthwith, for great happiness awaits him.