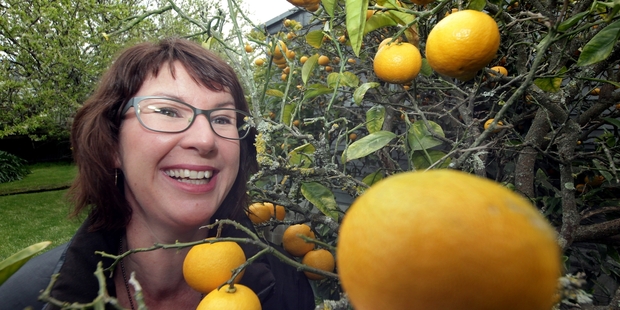 As a close follower of climate change science and politics, should I have been surprised to see a Federated Farmers spokesperson quoted this week as saying they did not have a position on whether climate change was real?
The Feds' William Rolleston apparently followed up on his interview questioning the role of methane - the fart gas - in climate change, calling it a "political construct".
I'm not sure what a political construct is; however, I'm fairly confident that methane contributes to climate change.
One of the terms used in climate science is carbon dioxide equivalents - that's the standard unit of measure, but different gases contribute different amounts. Methane has about 20 times the impact of carbon dioxide.
So, unfortunately for New Zealand's massive growth in dairy farming, the issues are not just water quality and nitrogen discharges - climate change rears its ugly head too.
Fed Farmers were responding to the Green Party's policy announcement to can the Emissions Trading Scheme (ETS) and introduce a charge on climate pollution, along with a climate tax cut.
The ETS started with good intentions but morphed into a ridiculous subsidy for polluters that didn't reduce emissions - New Zealand emissions continue to grow.
And New Zealand now has the dubious honour of being the fifth-highest emitter per capita in the developed world.
I was at Greens' annual conference, where co-leader Russel Norman announced the policy. Yep, I'm a proud Green, so I support the proposals.
Just before it was announced, my colleague warned me that the policy might be controversial - instead, it has been welcomed from unusual quarters.
Right-wing commentator Matthew Hooten and the Taxpayers' Union have come out in support, along with a positive editorial from the Dominion Post and NZ Herald columnists in favour. It was also supported by doctors from the New Zealand Climate and Health Council (OraTaiao), plus the OECD head has been quoted as saying a carbon tax is the best way to reduce emissions.
So what's changed to have this overwhelming impression that a carbon tax is welcomed?
I think it's a combination - the serious and wide implications of climate change are more deeply understood, with the deniers no longer getting the same air time, as the vast majority of scientists accept man-made climate change is real and happening now. It is becoming widely recognised as the single greatest challenge of our time and New Zealand taking a stand is reminiscent of our position in the 1980s on nuclear-free Aotearoa.
I also think this response reflects a coming of age for the Green Party - they are no longer positioned as an extreme outfit and instead are gaining respect for their solutions-focused approach to inequality, caring for our kids, housing insulation, better public transport as well as climate change and the environment.
The few critics of the policy launch focused on it being pointless to take a stand because we are such a small contributor on a global scale - but that is not the Kiwi way. We are proud of punching above our weight in sports, in science, in innovation, and in women's leadership - this is another opportunity for us to make a difference.
The Minister of Climate and Environment in Norway was quoted as saying "Norway accounts for 0.04 per cent of global greenhouse gas emissions. In isolation, what we do is of little significance. But we cannot think like that. Every Chinese city, every US state, every coal power plant emission is small in the larger whole. We will not get anywhere if we just point at each other."
It's time to pull our weight when it comes to climate change.
Nicola Young works for global consultancy AECOM, is a former Department of Conservation manager and a columnist for the Chronicle. She was educated at Wanganui Girls' College, has a science degree from Massey University and is the mum of two young boys.