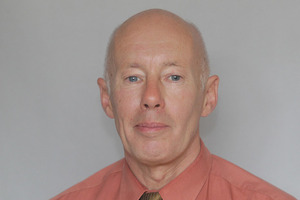 Not for the first time, adversity has brought out the best in a community.
This week's flood tested human resilience as much as it tested the resilience of the sandbags heaped on the east side of the Whanganui River.
And, of course, it also made a serious examination of Wanganui's ability to deal with - and mitigate - the potentially disastrous impacts of the force of nature.
The well-co-ordinated "official" response and, of course, the unofficial amateur volunteer response passed that test impressively.
As Civil Defence Minister Nikki Kaye said on Wednesday, good planning, good preparation and learning the lessons from past events had saved the day.
True, the flood was not as severe as first predictions suggested, but the Civil Defence team were quite correct in erring on the side of caution.
We at the Chronicle were told to evacuate our riverside berth on Tuesday night, though the water only briefly lapped into our car park - still, "better safe than sorry" is an important message.
So well done to the regional and district councils and their emergency workers and thanks to the army and fire service.
And to the police who showed good cheer and patience dealing with the scores of rubber-neckers who descended on the river bank (the council should have sold tickets - our debt would have been halved).
We must also be grateful to the volunteers who helped out, particularly those who battled to save the PS Waimarie from the logs and river debris which threatened to do serious damage.
The communal effort to cope with such events creates a valuable bond. After this week, we all know why we are called the River City. Maybe we should also be called the Caring City.