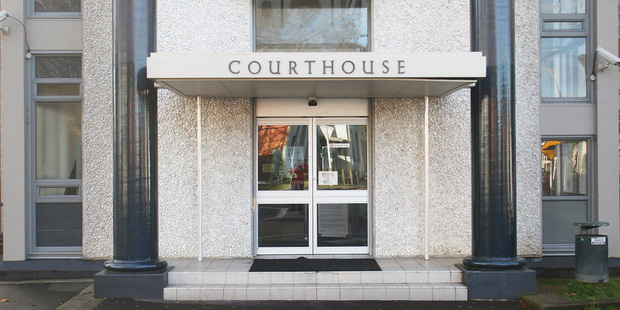 A man who sparked an Armed Offenders Squad (AOS) callout in Waverley on Monday after walking into a clothing store with a rifle says it was a toy gun.
Matthew Ross Phillips initially pleaded guilty yesterday in the Whanganui District Court to unlawfully possessing a firearm, but changed his plea to not guilty after a dispute over whether or not the gun was real.
Phillips told his lawyer Stephanie Burlace he'd thrown the toy on to a fire and melted it, the court heard.
Police prosecutor Sergeant Stephen Butler said an officer had gone to where Phillips said he burned the gun, but "there was rubbish in there and it was wet, and it hadn't been lit for some time".
After the matter was stood down to iron out the details, Phillips told Ms Burlace the toy gun was actually at a friend's house, and he hadn't wanted to get the friend in trouble.
Mr Butler, reading from the summary of facts, said Phillips, 22, entered the Dallison E C & Sons clothing store in Waverley some time after 10am with the rifle, and was located a short time later by police.
The gun was not recovered.
Judge David Cameron did not want to sentence Phillips without knowing the location of the gun, real or not.
Ms Burlace said Phillips did not know the address of the friend whose house he'd put the alleged toy gun in, but said he could take officers there.
Mr Butler said it was not so simple once a defendant was in custody.
"We certainly can't take him out for a drive in the country," he said.
Judge Cameron put the matter off to Tuesday next week for the gun to be found.
"If you consider you can be of assistance then there will be an opportunity for you to talk with police," he told Phillips.