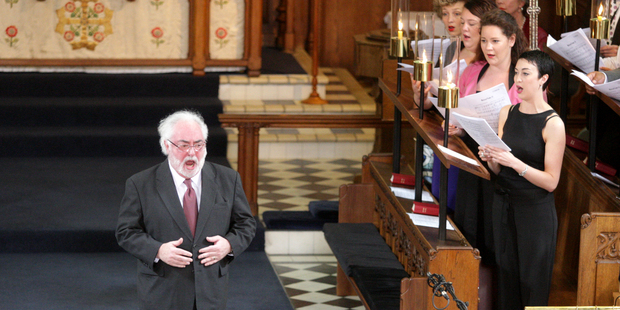 Five of the six young singers to battle it out in the final of the Lexus Song Quest in Auckland on July 26 were students at the New Zealand NBR Opera School at Wanganui Collegiate School in January.
They are Oliver Sewell, Bianca Andrew, Isabella Moore, Edward Laurenson and Christian Thurston.
Of the 12 finalists in the Lexus, 10 had attended the school.
School chairman Donald Trott said he was thrilled that the school was once again a great showcase and learning environment for young singers.
Last years's Lexus was won by Amitai Pati, second was Stephen Diaz, both opera school students.
Opera school tutors said earlier they relished their roles as teachers, and that it didn't get much better than being together once a year for 12 intensive days guiding New Zealand's finest young classical voices.
But tutors Margaret Medlyn, Richard Greager and Professor Paul Farrington said it was not the students doing all the learning, as teachers learned as much as the students and their role was exciting and rewarding.
The finalists will perform with the New Zealand Symphony Orchestra. Lexus preliminary judge Rodney Macann said the 2014 finalists were all wonderfully talented young people. "It was a challenging decision to make, but we are very happy. There is a beautiful multicultural mix in the group, which makes them very representative of Aotearoa New Zealand today."
The winner will receive a $10,000 cash prize, $15,000 study grant and international travel, and become the 56th winner of the Lexus Song Quest, joining alumni including Dame Kiri Te Kanawa (1965), Dame Malvina Major (1963), Teddy Tahu Rhodes (1991) and Jonathan Lemalu (1998).