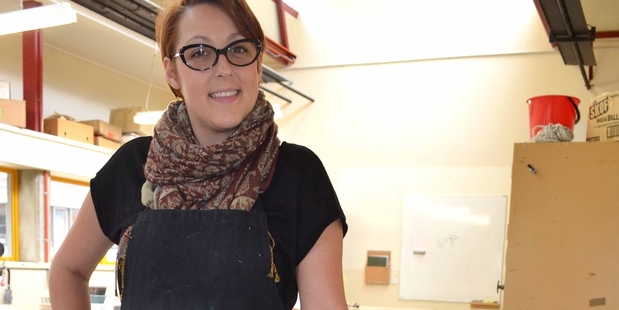 A Wanganui glass artist has won an international glass competition.
Kathryn Wightman, who lectures at the Wanganui Glass School, picked up the Gold Award in the Bullseye Glass Company Emerge 2014 eighth biennial kiln-glass exhibition for emerging artists, beating 40 finalists from around the world.
Bullseye Glass is a US-based manufacturer of coloured glass with worldwide distribution and a commitment to research, education, and promoting glass art.
Dr Wightman will receive US$1000 ($1170) worth of Bullseye Glass materials, and her winning work, Posy, will be part of a US tour this year.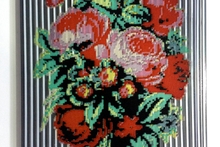 Dr Wightman came to Wanganui from the United Kingdom in 2012 to teach in the Whanganui UCOL Diploma in Glass Production and Design programme. She enjoys making glass "not look like glass", and Posy uses glass to mimic textile surfaces, which aims to challenge the viewer's sense of reality.
"Hybrid decorative patterns are deconstructed to create multiple layered compositions. Each layer is stacked to add depth, allowing the patterned form to grow from the surface of the glass."
The process involves screen printing using glass powder.
"I discovered the process through my PhD study and it's now of interest to people," Dr Wightman said.
Last year she travelled to the UK, Switzerland and the US to teach workshops on her process. In June this year she will travel to Seattle to teach at the internationally renowned Pilchuck Glass School.
Wanganui Mayor Annette Main says Dr Wightman's award is a testament to the quality of work coming out of the Wanganui Glass School.
"It is fantastic that Dr Wightman has been recognised on such an international scale. Her artwork challenges the idea of what people might expect a glass work to look like and her ability to use the material in such a way demonstrates how incredibly valuable she is as a tutor at the Glass School.
"This award is another way we can put our community on the map, attract potential glass artists and grow our internationally known arts community," Ms Main said.