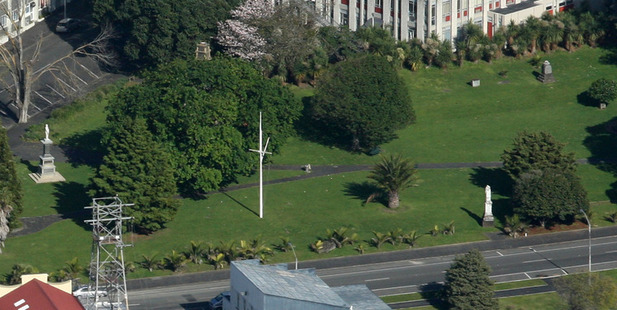 One morning next month it will be 150 years since a brief but bloody battle between members of a large extended family took place on Moutoa Island in the Whanganui River.
The Battle of Moutoa happened at dawn on May 14, 1864, historic records say. It was between a party of upriver Pai Marire followers who wanted to annihilate the European settlement of Wanganui, and lower river Maori who felt the invasion would trample their mana.
Fifty upriver warriors were killed, along with 15 lower river fighters, and there were many wounded. It all happened within half an hour, on a river island near the settlement of Ranana.
European settlers in Wanganui thought the battle was an effort to protect them. They were grateful and erected a memorial in a riverside park they named Moutoa Gardens.
The wording, saying the upriver group was motivated by "fanaticism and barbarism", has rankled with Maori for years.
The Pakaitore Historic Reserve Board, which now governs the gardens, wants to erect a plaque to add to the monument and give a Maori view of the battle. Board member Hamish McDouall said the Ministry for Culture and Heritage had provided wording different from the "incendiary language" of the memorial, and he had made the ministry's bald, bureaucratic account more poetic.
The wording went to Maori for consideration about 18 months ago.
Wanganui kaumatua Dardi Mete-Kingi Mato said the matter hadn't surfaced in the past year.
The Battle of Moutoa occurred, she said, because of the way Maori looked at boundaries and at who could call themselves tangata whenua (people of the land). Whanganui iwi had come to terms with it, and there hadn't been any long-term effects.
Ranana Marae chairman Rawiri Tinirau agreed there was no lingering ill will. The 150th anniversary would be celebrated at Ranana as it was every year - by karakia at dawn, discussion and a light breakfast before work. The Moutoa flag would be flown all day, as usual. It was a time to remember everyone who died, on both sides.