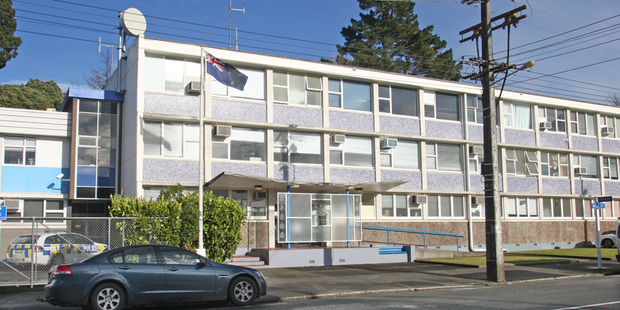 A man who activated the sprinkler system at the Wanganui police station setting off the alarm and sparking a fire service callout was convicted in Whanganui District Court on Thursday.
Christopher Baird also carved "Chris was here 2014" into the police cell wall after he and a friend were arrested for stealing a pair of trackpants valued at $99.99 from Rebel Sport.
Baird faced one charge of theft and two of wilful damage for his actions on April 7.
Baird and his friend took the pants from the store and walked out without any attempt to pay for them, and were followed by staff.
Baird's friend then threw the pants at the staff members, said police prosecutor sergeant Rachel Willemsen.
Defence lawyer Anna Brosnahan said Baird had completed a UCOL mechanics course, but as time went on and he accumulated a criminal history, he was finding it "more and more difficult" to get a job.
"They were stealing the trousers so they could sell them to get money," Ms Brosnahan said.
"He's been stealing things to get by."
Baird had two other theft charges and one trespass which he would be sentenced on in Palmerston North in June.
Judge David Cameron ordered that Baird be sentenced on the Wanganui matters in Palmerston North along with the other charges on June 5.