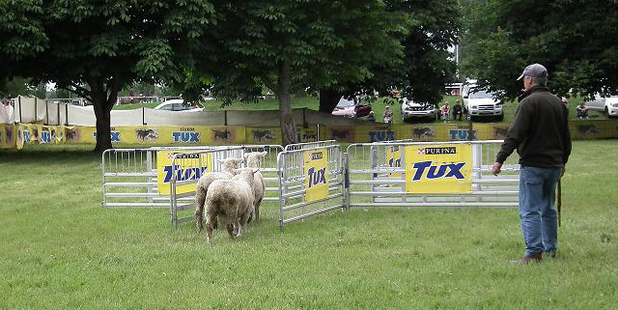 Wanganui dogs made their presence felt at the central Hawke's Bay A&P Purina Tux Trial.
Three Wanganui competitors and their dogs made the final 15 out of the 200 dogs that competed at the trial held at the Waipukurau show last weekend.
Merv Williams from Kopia Station, Raetihi, and Showman finished second with a score of 99.25.
Teresa Newton and her maiden dog Belle, from Kimbolton, were fourth overall after being second on the leaderboard on the Friday with 99 points. Jim Wilson and Duffy, from Feilding, placed seventh.
The sheep worked very consistently over the three days, resulting in some high scoring.
This is the first time seasoned triallist Merv Williams has placed in the top two at a Tux Trial and he will go on to the Tux run-off at Taupo in January.
Teresa Newton is employed as a stock manager for Tony Brown at Kimbolton on 3000 acres, having worked for Tony for 23 years and really enjoys competing at Tux and show trials.
Jim Wilson is well performed with heading dogs and huntaways. He and his wife, Marion, are returning to live in Scotland in December and will be missed by many in the Wanganui area.