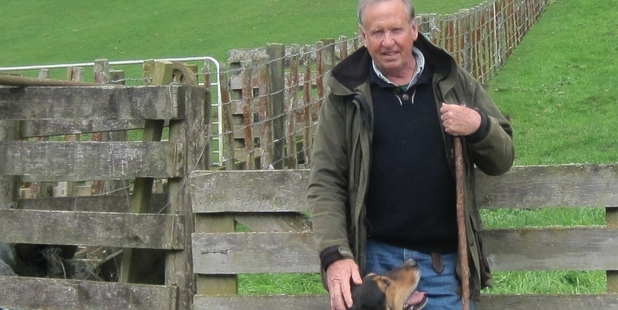 Would-be reformers of New Zealand's red-meat industry are endorsing candidates for the country's two big meat co-operatives in elections this month, Ohakune farmer John McCarthy says.
He became chairman of the Meat Industry Excellence (MIE) group in mid-October, which aims to give farmers more control of the red-meat industry by having one farmer-owned co-operative processing stock and marketing meat.
MIE will be asking farmers who supply stock to other companies to put some through New Zealand's two co-operatives this season, as a symbol of their support. "Other companies may be a little bit distressed at that," Mr McCarthy said.
The group is gathering high-profile supporters, such as Sir Henry van der Heyden, a former Fonterra chairman, and "possibly the most able farmer director in the country".
Sheep and beef farmers have been on a roller-coaster ride of alternating high and low prices, with farmers selling stock to about eight main processing companies and 26 exporters competing to undercut one another on prices.
"We lose ownership of our stock as soon as they go on a truck. The whole thing leaks value at every step of the value chain. It's the farmers who suffer," Mr McCarthy said.
If nothing changed, sheep and beef farmers were "just going to continue to be pushed into the hills by the dairy industry".
The meat industry was losing ground on the cusp of the biggest demand for protein that most farmers had ever seen.
The price of lamb could double if they had steady contracts to supply one large co-operative that marketed the meat effectively, Mr McCarthy said.
Asked how that would affect New Zealand consumers, he said he didn't care.
Mr McCarthy stepped up to the role of MIE chairman when former chairman Richard Young decided to stand for election to the board of meat company Silver Fern Farms.
MIE is endorsing four candidates for board positions on New Zealand's two biggest meat companies: Silver Fern Farms and Alliance Group. Both are farmer-owned co-operatives with elections coming up.
If elected, those members could move the co-operatives toward a merger, which would put 56 per cent of the country's meat marketing in the hands of one body.
Donald Morrison and Fonterra board member John Monaghan are standing for election to the Alliance Group board, and Mr Young and Dan Jex-Blake are standing for the Silver Fern Farms board.
Federated Farmers' meat and fibre chairwoman Jeanette Maxwell is urging farmers to vote in the elections.
Mr McCarthy said MIE would be holding meetings throughout New Zealand, starting next week, so farmers could listen to the candidates.
The closest meeting to Wanganui will be at Feilding on November 19 at 4.30pm at The Strong Room, a bar in the town centre. Merging the two co-operatives would immediately save $400million in expenses, Mr McCarthy said. One company had a stronger balance sheet than the other, but the benefit would be overall.
When that was achieved, other meat companies might join in or be bought out.
MIE was funded by $20,000 from Beef + Lamb NZ, $38,000 from farmer donations and members were funding it themselves at the moment. It was there for the long haul.
Mr McCarthy said the reform movement was about where Fonterra was 15 years ago and it could take five to 10 years to achieve its aims.
He wasn't worried that higher stock prices this season would cause farmers to lose interest because most knew low prices would follow.