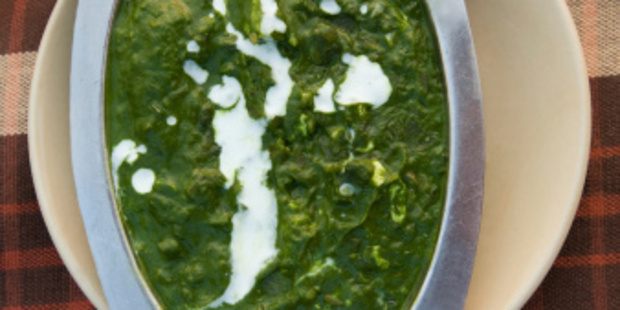 Ingredients:
400g spinach, washed and chopped
1 tsp oil
1 large onion, chopped
4 cloves garlic, chopped
1-2 tbsp Thai green curry paste
1 cup coconut milk
2 tbsp chopped coriander leaves
6 hard-boiled eggs, peeled and halved
Method:
Place spinach in a bowl, cover, and microwave, until limp. Cool slightly then puree until smooth. Heat oil in a saucepan. Add onion and garlic. Cook until soft. Add paste and cook on low for 1 minute.
Add coconut milk and spinach puree. Cook on low for about 5 minutes. Add coriander and hard-boiled eggs and warm through. Serves 4