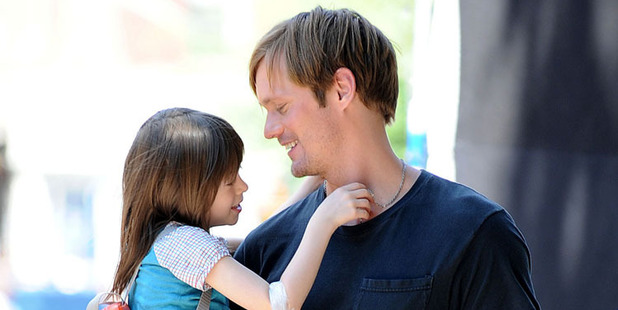 Children are often the silent victims of marriage break-ups.
They have nothing to do with the causes yet the consequences for them can be severe.
What Maisie Knew looks at a crumbling relationship through a child's eyes. Maisie (the talented Onata Aprile) loves both her parents - ageing rocker Susanna (Julianne Moore) and art dealer Beale (Steve Coogan) - and chooses to tune out when the arguments begin.
When the split inevitably arrives, Maisie is caught in the custody roundabout, spending 10 days at each parent's apartment.
But Maisie seems more of a trophy than a loved one as both parents entrust her primary care with their new partners - Lincoln (Alexander Skarsgrd) and Margot (Joanna Vanderham).
Both Lincoln and Margot learn to love the little girl genuinely while coping with their difficult new partners.
All the while Maisie is passed from caregiver to caregiver, house to house, with barely a word of complaint.
Her parents don't realise what their actions are putting her through and how selfish their actions and motives are. Ultimately, the truth emerges about Maisie's true worth and the people who really love her get to share her life.
This is a quite an engrossing movie told with a rare realism about a difficult subject.
Watch the trailer here: