Award-winning Whanganui farm fencer John Steedman downed tools this week to immerse himself in the New Zealand Masters Games culture.
The two-time winner of doubles fencing title at the National Fieldays at Mystery Creek has been heavily involved on both the sporting and entertainment fronts.
In fact, the 55-year-old has been burning the candle at both ends.
Alongside some of his farming mates Steedman won gold in the over 50 touch rugby competition last Sunday, while also featuring in the line-up for three bands rocking the show at the daily aftermath on centre stage at the War Memorial Hall.
"To be fair, there weren't a lot of teams to beat in our touch grade, but we managed to get the job done," a modest Steedman said.
The team was made up of remnants of the now defunct Tech Old Boys' Magpies that played president's grade 15-aside rugby back in the day.
"We had a mix of farming guys, a few out-of-towners and a few city boys. The team was put together by dairy farmer Gerry O'Donnell. I think the oldest guys in the side were early 60s, so I was pretty much a spring chicken, although I certainly didn't feel like it after the games," Steedman said.
The side also featured lumber man Jason Reid and Darryl Dowman who still has strong links to the farming community even after selling Dowman Honda, a company that serviced the rural sector for many years until bought out by Keown Honda.
Steedman is one of the go-to fencing guys for farmers in the Parapara hill country along State Highway 4 and he also works for Whanganui-based Emmett Civil Construction, replacing and maintaining retaining walls throughout the road that links the River City and the gateway to Ruapehu at Raetihi.
The hard graft is enough to keep match fit for fencing competitions.
Steedman has won the nationals doubles twice with partner and fencing mentor Wayne Newdick of Taumarunui.
"I learned how to fence from Wayne and he is running te Taurmaruni competition this weekend I'm going to.
"It is part of the same series that takes in the Waverley show and is a lead up to the Central Fieldays at Manfeild next month."
Steedman will again team up with his mentor this weekend in preparation for doubles competition at Manfeild next month.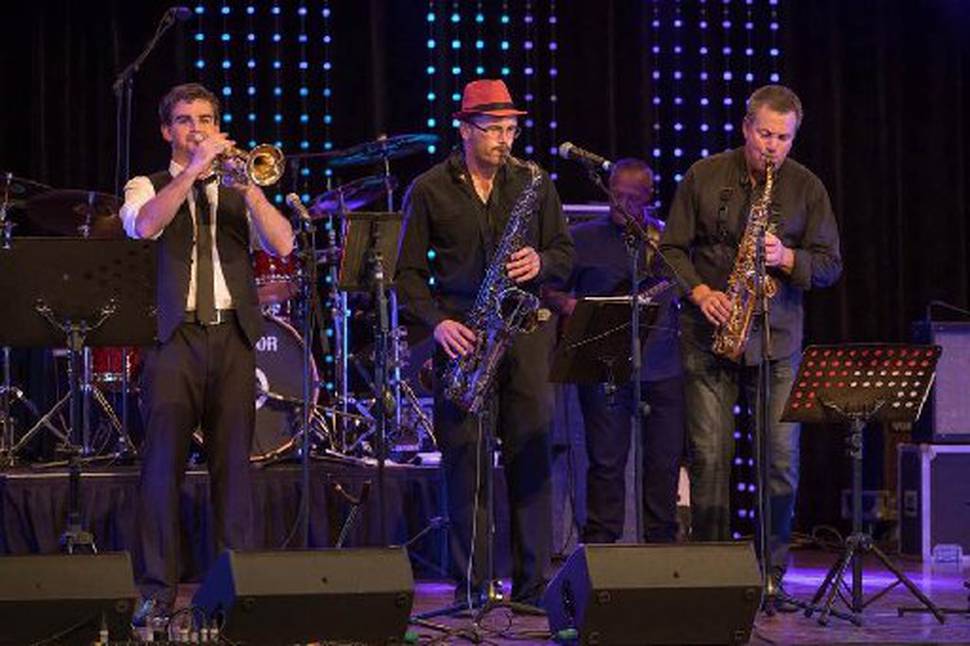 Unlike the old days, points are not accumulated through fencing series, but the competitions instead used as training sessions for larger tournaments like the CD Fieldays.
"Taking the week off work won't affect my preparation for this weekend. I've put in a bit of endurance training these past few days.
"We don't accumulate points through the series these days with most of the guys turning up making the Fielday fields anyway.
"It is getting a wee bit harder to win though with a lot of younger guys coming through," Steedman said.
While fencing and working on the land has special appeal to Steedman, so too has music that has been a huge part of his life.
He is first cousin to River City music legends Freddie and Murray "Dusty" Loveridge, both of whom feature in numerous bands delivering a wide variety of genres throughout the land.
"Freddie, Murray and I are first cousins through my old man and growing up there was music for Africa in our families," Steedman said.
In professional settings Steedman plays saxophone, guitar and bass, although he is also proficient with many other instruments.
During the NZ Masters games in Whanganui Steedman played for The Clazzmatic Boogie Orchestra, an 11-piece horn-driven funk band on opening night last Friday, Freddie Flash and the Firebirds with his cousins on Saturday night and then The Conrays on Waitangi Day Monday.
The Conrays is an eight-piece band that features Johnny Keating, another of Steedman's gold medal-winning touch teammates.