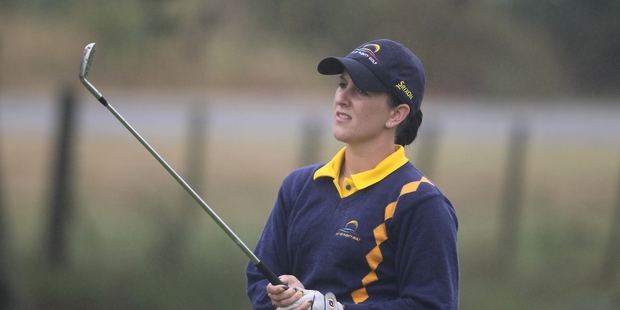 Whakatane golfer Zoe Brake can't wait to don the Silver Fern again.
The 22-year-old from Whakatane Golf Club, who is playing on a golf scholarship at Ohio State University, was the bolter in the New Zealand team to contest the Espirito Santo Worlds Team Championship in Japan.
Brake will be joined by Auckland's Munchin Keh and Wellington golfer Julianne Alvarez at the biennial event in September.
The championship will be staged at the Karuizawa Golf Club from September 3 to September 6.
Brake has made a big impression since returning to golf after a two-year break from the game while she was working for the Navy.
The former New Zealand Stroke Play champion has not represented New Zealand since 2010 when she played for her country at the Queen Sirikit Cup in Hamilton.
Brake has missed "the proud feeling of representing New Zealand" during her time away.
"I am very excited to be back, you can't beat the feeling of representing your country," she said from the US. "I am not nervous. It is an opportunity to benchmark ourselves against the top amateurs in the world and gain more experience on the international stage."
Brake came close to making the Espirito Santo Worlds team on two occasions in 2008 and 2010. To be named in the team many years on is a good example of perseverance.
"To be honest I had forgotten about 2008 and 2010. I have started a new life in America now and it is great to see the hard work, dedication and perseverance paying off."
The Espirito Santo Trophy is a biennial world amateur team golf championship for women organised by the International Golf Federation.
It is a stroke-play event where the best two scores from three players count toward the team's score for each round.
The inaugural event was held in 1964 at the St Germain Golf Club in France and recent tournaments have featured teams from 55 countries.