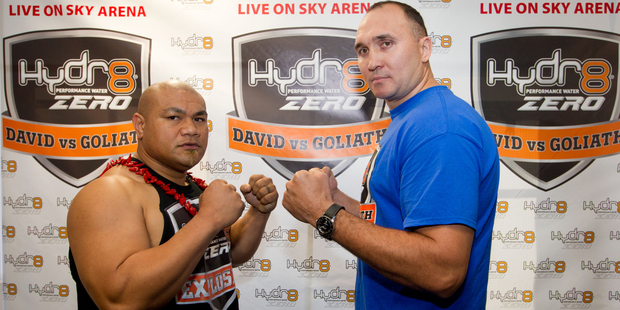 It's "do or die" for heavyweight contender David Tua. Win well against Alexander Ustinov and there's a chance of meeting one of the Klitschko brothers in a world heavyweight title.
That's the call from Alexander Krassyuk, general manager of K2 Promotions and the Klitschko dynasty. The burly Russian told the Rotorua Daily Post yesterday, Tua's showdown at the Claudelands Area, Hamilton on Saturday would either make or break the careers of both fighters.
"For both fighters it is do or die; either they win to become big or lose and they become journeymen ... I'm sure it's going to be a really exciting fight because both fighters have a really great punch ...
"If the victory is a proper victory and the fight goes the distance, that would make a lot of exposure for either of them and they will have a chance to fight for the world title."
Krassyuk said both men were under a lot of pressure to perform and to give the huge crowd exactly what they were looking for - "a great spectacle".
"I think it's not always the pressure of a title fight which creates the pressure, it's more the future. Because one will have a future [in boxing] and the other will have no future."
Tua is in superb shape for the fight after shedding more than 40kgs, thanks to his fitness trainer Lee Parore who has had the 58 pro-fight fighter on an eight month intensive fitness regime.
The former bronze medal Olympian is expected to weigh in at 105kg, 2kg lighter that he was when he took on Shane Cameron in the fight of the century in 2009, and destroyed him.