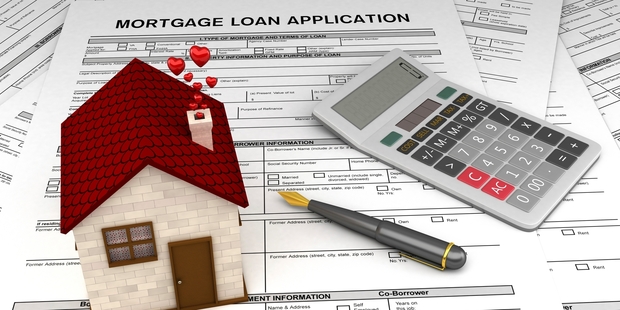 More than $54 million has been lent to Rotorua first home buyers through the Welcome Home Loan scheme since it began.
Housing New Zealand figures show 314 first home buyers in Rotorua were granted a total of $54,474,747 in loans since the scheme launched in 2003.
The average loan was worth $173,486.
In the financial year to date, close to $6 million has been lent to 30 local first home buyers alone.
Welcome Home Loan is a scheme run by Housing New Zealand that helps first home buyers secure loans.
It is one way house hunters can get around the Reserve Bank's restrictions on loans with less than 20 per cent deposit.
Under the scheme, prospective buyers can still borrow up to 90 per cent of a property's value.
To qualify for the 10 per cent deposit loan, borrowers have to have earned less than $80,000 in the last 12 months as an individual, or $120,000 as a couple combined.
They must intend to live in the property rather than purchasing it as an investment.
Harcourts Rotorua sales manager Hielke Oppers said the Welcome Home Loan scheme was "very popular" among first home buyers.
"We have lots of people using it - both KiwiSaver and the [Welcome Home] loans.
"Obviously a lot of first home buyers dropped off [following the Reserve Bank restrictions] but then they looked at all the different options and the Welcome Home Loan is definitely a popular tool used for first home buyers."
The lending restrictions - introduced in October - had had a dramatic effect on the number of first home buyers in the Rotorua market, with April sales in that bracket almost halving year-on-year.
The Reserve Bank has signalled the lending limits could start to ease later this year. But until that happened, affected buyers could turn to the Welcome Home Loan scheme for help.
Welcome Home Loan's house price cap in Rotorua is $300,000.
Price caps vary for each region, with the highest of $485,000 in Auckland and $425,000 for Wellington and Queenstown. The rest of the country is capped at between $300,000 and $400,000.
Until last year, eligible buyers under the scheme didn't need a deposit to buy a house if it was worth $200,000 or less, but needed a 15 per cent deposit for properties above that price.
However, eligibility criteria changed to a minimum deposit of 10 per cent across the board once the Reserve Bank's restrictions were introduced.
Property commentator Alistair Helm said Welcome Home Loan was a good scheme for regional house hunters. But the house price caps restricted options in the bigger cities where median prices had rapidly increased.
An "unintended benefit" of house hunters in main centres struggling to afford properties was the incentive for people to buy houses in regional New Zealand, where the median price was much more affordable, he said.
"With the LVR impact ... it was great that Welcome Home Loans were exempt from the restrictions of the retail banks."
The restrictions gave the loan scheme more visibility "for people who were eligible, lived outside of the cities, and could now see a way to afford a house with less than 20 per cent deposit".
But Roost mortgage broker Paul Richardson warned some of the scheme's requirements could leave first home buyers out of pocket.
Until recently banks were reluctant to give borrowers pre-approval for low deposit loans - like those under the Welcome Home Loan scheme. This meant buyers often had to fork out to have a property valued before going to auction - even though they might miss out on the property. This could cost about $400-$500.
"That's take home pay for some of my clients going for these Welcome Home Loans. So you've got to be careful."
Chief executive of iLender Jeff Royle said the scheme was far too restrictive and an onerous process, but its redeeming feature was that the deposit could be sourced from anywhere.
Most lenders required that at least 50 per cent of the deposit came from KiwiSaver, or some other source of "genuine savings", he said.
But Welcome Home Loan would accept the profits of a recently-sold car. APNZ