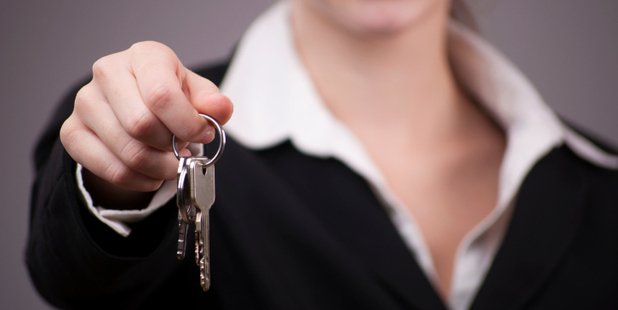 Landlords are dropping rents to get tenants for homes that have stood empty for months, according to a Rotorua property manager.
Just-released Trade Me figures show demand for Rotorua rental properties dropped by 5 per cent in the October-December quarter last year, while the average rent for tenants fell by 1 per cent to $257.
Supply of available properties in Rotorua, meanwhile, jumped by 11 per cent to 1468 rental listings.
Rotorua Rentals owner Richard Evans said there was always an over-supply of rentals in Rotorua in the $200 to $230 a week range.
However, in the last two weeks he had rented eight properties that had been empty since mid-November, many in traditionally hard-to-rent areas such as Fordlands.
"It's been our best January in years."
Mr Evans said the owners had dropped their asking prices by $10 to $15 a week, while one had agreed to keep mowing the lawns for the tenant.
He said he was also starting to see young couples downsizing into cheaper rentals, now they needed a 20 per cent deposit to buy their first home.
"It's quite noticeable," he said. "Instead of paying $350 for a nice place in Lynmore they can pay $240 for a reasonable place in Western Heights, and they can save for a deposit."
The oversupply of flats, usually in the $180 to $220 range, was "getting to be an embarrassment" while at the other end of the scale he couldn't get enough "nice homes in leafy suburbs" to meet demand, Mr Evans said.
LJ Hooker agent Kim Patel said the increased supply in properties was partly due to investors buying up properties to rent out.
But she said demand from tenants had fallen this month, with only six properties rented out in the first two weeks of January.
"Usually we're renting at least one a day."
Work and Income was "tightening up" on approving new bonds for clients with outstanding debt, which meant tenants were having to stay in their current rental properties longer.
It was frustrating for those wanting to move to bigger, better quality properties, she said.
Of the main centres, Canterbury renters paid the most in weekly rent payments - forking out an average of $535 - nearly $40 more than Auckland.
- Additional reporting
Lydia Anderson