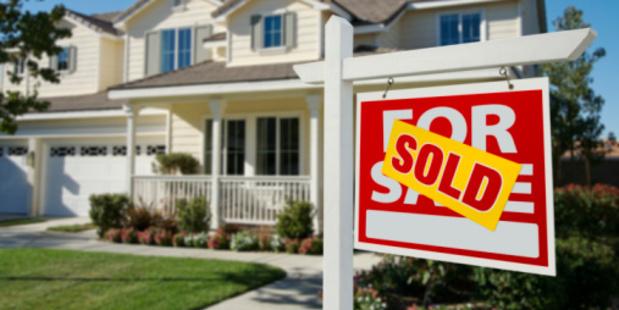 Rotorua property values have risen slightly in the past year, but figures show other parts of Eastern Bay are lagging.
Rotorua values increased 2 per cent to an average value of $274,812 in the year to December, says Quotable Value.
But Whakatane and Opotiki suffered a 0.8 per cent and 2.4 per cent slump respectively, with average values dropping to $293,541 and $203,186.
Across the region, values remain well down on the 2007 market peak, the figures show.
In contrast, national property values rose at a 10 per cent annual pace to hit an average current value of $466,022.
In the past three months nationwide values rose 3 per cent, and are now 12.5 per cent above the 2007 market peak.
Ian McDowell, of McDowell Professionals in Rotorua, said while his company had good sales for December, he did not think that translated through the entire local market.
"December and January are always very difficult. People are more interested in buying Christmas presents in the second week of December and then they take a while to get back into action."
Looking ahead for 2014, he was confident it would be a slightly improved year.
"[But] it's not going to take off and go crazy."
First-home buyers had dropped out of the market "quite dramatically" since Reserve Bank lending restrictions on high-risk, low-deposit loans came into force in October, because banks were being tough on lending criteria.
QV research director Jonno Ingerson said the provincial centres showed less of a clear trend over 2013 than the main centres.
"Apart from Wanganui and Queenstown, all the provincial centres increased during 2013, but the increases were less than 5 per cent."
Most centres remained a few per cent below the 2007 peak, while Whangarei, Gisborne and Wanganui were more than 15 per cent below. "Compared to 2012, sales volumes dropped in many of the provincial centres by a few per cent."
He predicted the Reserve Bank lending restrictions would negatively affect property turnover and values this year.
"Outside of Auckland and Canterbury there isn't the same imbalance between supply and demand.
"There generally aren't multiple purchasers vying for the same property, so the [Reserve Bank] speed limits are likely to significantly decrease demand and therefore prices."
An expected interest rates rise later this year would increase the cost of servicing mortgages which would lead to people borrowing less and therefore offering less for properties, he said.
However, surging consumer and business confidence, particularly in the main centres, could counter those influences.
APNZ