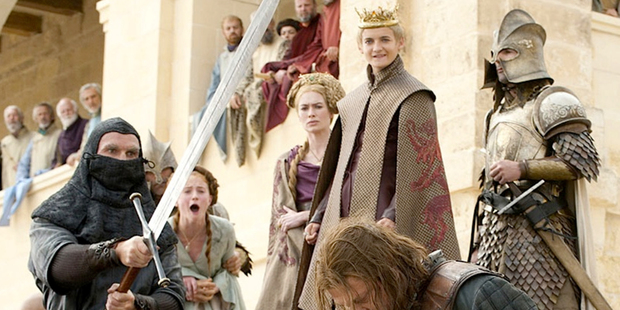 Whether you have read the books or watched the TV series you would be hard-pressed not to have heard of Game of Thrones, especially if you are on social media. The popular adaptation of the George RR Martin books came to the end of Season 4 on Monday night.
There were the usual spoiler alerts as our friends in the United States were the first to view, and like the ubiquitous Fifa World Cup Mexican wave, social media users around the world followed.
Of course, it's not just the finale that spurs on these posts. Social networks have been filling up with their own take on the Game of Thrones throughout this season - and previous.
Pinterest emailed me with a humorous take on the programme with links to Game of Thrones memes and on Buzzfeed there's a post titled 33 jokes only fans will understand.
My particular favourite on this was number 6, the pains of having a crush on a bad boy: On a scale of one to Sansa Stark, how much do you regret your childhood crush? I'm sure no one's first crush could rival Joffrey in the cruelty stakes.
There's also the constant issue of the difference between people who have read the books or not, though there are plenty of online reviews and social media comments berating the production crew for changing things.
My favourite Game of Thrones social networking post this week was the warrior name generator courtesy of Zimbio. Last week's generator quiz was all about which country should you live in, but this one had a more creative outcome (seriously, just because I said I liked exploring cities on foot does not mean I should live in India).
Key in your first and last name and your weapon of choice and you end up with something like Alison "The Vulgarian" King, Obstructer of Summer, rides for House Tully.
Of course, now the series is over, newsfeeds are full of memes demonstrating how long fans will have to wait for the next season. Until then I think I might re-read the books, it will take me that long.