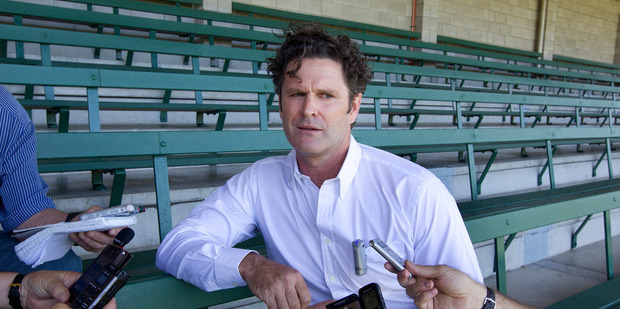 The sooner the mess surrounding cricket match-fixing allegations is sorted the better.
With more of the game's Kiwi stars becoming embroiled in hints and allegations about involvement, local fans must be despairing at what is shaping up to be a defining moment in the sport's history.
Black Caps captain Brendon McCullum yesterday confirmed he stood by his testimony to the International Cricket Council's anti-corruption unit in which he implicated a "Player X".
Former cricketer Lou Vincent, himself in the spotlight for match fixing, has also made allegations.
It was reported this week that Player X is New Zealand cricket legend Chris Cairns, though he strongly denies any wrongdoing.
Daryl Tuffey is also under investigation - he also has denied being involved in match fixing or spot betting. And the whole process is being played out in public via the media.
Remember when cricket's biggest scandal was a ball being bowled underarm?
Well, not that New Zealand's managed to get over that yet, but this country's pending admission to cricket's Hall of Shame certainly puts things into perspective.
Reputations and livelihoods are at stake and we should be hearing more from the ICC about the progress of its investigations, rather than picking up bits and pieces from leaked testimony from McCullum, Vincent and Vincent's ex-wife.
As a journalist I think these leaks provide a fantastic insight, but we're not getting the full picture we need of this issue.
In the meantime we can only look forward to the day sporting battles are back being played out on the pitch (fairly and sportingly, I might add) and the only things getting thrown about are cricket balls, not disturbing accusations and revelations.