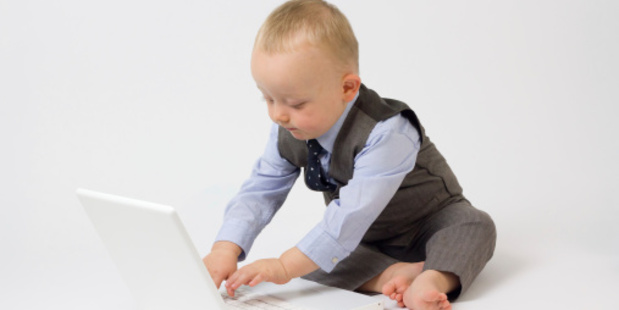 MY mother reckons in a decade's time there will be an increase of young adults with hunchbacks - or at the very least neck and back problems.
That's because young people nowadays always have their heads wrenched forward into an iPad or iPod playing games or watching movies.
How scientific my mum's prediction is can't be measured, but as silly as it sounds, maybe she's got a point.
Young people are super consumed with technology - a lot more than when I was a kid. All those hours spent on their chuffs glued to the screen can't be good, right?
I know of a great little boy who is an absolute whizz on the iPad. He plays Minecraft that would be the envy of any property developer, he knows how to upload and download this and that, plays his games at the speed of light and teaches adults around him where they're going wrong with their smartphones.
But when it comes to tying his shoelaces, he's a bit dicey and he hasn't yet mastered riding a bike.
He's not unusual, according to research out this week. The Digital Diaries study shows more pre-school children know how to use a smartphone than can tie their shoelaces.
Only 8 per cent of Kiwi kids aged 3-5 are able to tie their own laces, compared with 14 per cent globally.
The study, which questioned more than 6000 parents in 10 countries, found 58 per cent of New Zealand children aged 3-5 are fully capable of operating a smartphone or tablet, compared with 47 per cent in other countries.
I can hear the older generation grumbling right now about "damn computers" but I think we should be proud of some of these results.
The fact so many youngsters can use a tablet or smartphone is fantastic.
These devices are the way of the future.
In my view it's easier to pick up tying your shoelaces when you're a bit older and more co-ordinated than it is to learn tricky technology.
For parents, it's a matter of moderation. Mix up the iPad time with bike riding and running around outside and you can't go wrong.