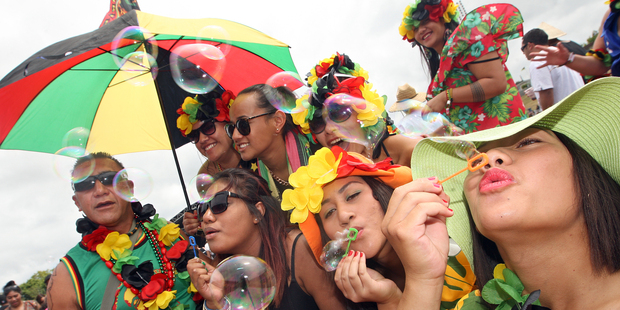 Rotorua is an events capital - and we have the trophy to prove it, having last year won a World Festival and Event City Award.
But one of our signature events could be under threat.
One of the biggest dates on the local calendar is the reggae music festival Raggamuffin, starting tomorrow and held around this time every summer for the past six years.
As we reported yesterday, the festival injects more than $15 million into the city's economy each year.
But as we also reported, organisers say too few local people are buying tickets and there's a risk Rotorua could lose Raggamuffin to another centre such as Auckland.
Festival director Jackie Sanders said Rotorua locals made up about 20 per cent of the total number of people who attend the event each year.
Rotorua District Council's events and venues general manager Peter McLeod told us locals have made up to 30 per cent of people attending the event, "which is quite a good number".
I'd have to agree.
While it's important Rotorua residents support events like Raggamuffin, it is also vital the festival attracts large numbers of visitors. Twenty to 30 per cent of the crowd would seem to be a good target for locals.
According to reports, only 20 per cent of the crowd at Gisborne's Rhythm and Vines this year were local.
Several factors contribute to ticket sales, not least the ticket price and the line-up, which many people on our Facebook page have cited as reasons for not going.
Also, a large reggae festival is on in Gisborne next weekend - potentially luring away a large bunch of fans, including many from the East Coast.
Yes, locals should support Raggamuffin - we can be notoriously slow to buy event tickets at times - but it is also up to organisers to make it an event worth experiencing.
Raggamuffin is not just an event - it's a destination. It is not just a concert - it's a weekend away in an activities and events capital. Raggamuffin anywhere else in New Zealand would be a different and, quite frankly, inferior event.