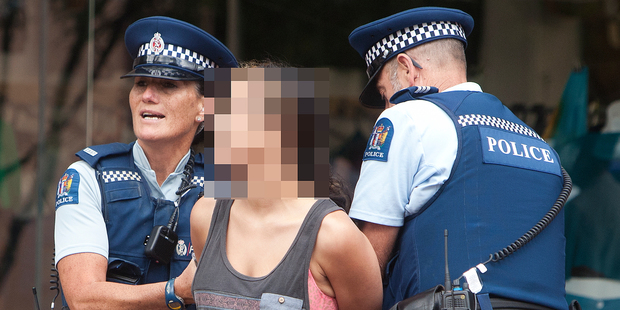 When you visit a new town or city there are certain experiences, good or bad, that stick in your mind.
A trip to Sydney for us will always stand out after a couple of taxi drivers got in a massive fight over who was going to take us to our destination.
It got quite nasty, the language being used was awful and at one point I was worried it was going to get physical.
I wonder how many visitors to Rotorua were among the observers in the City Focus yesterday watching young people scrapping and swearing. I hope that experience doesn't last in their memories.
Six people aged between 16 and 19 were taken away by police and they are now facing charges. Local businesses tell us it's usually the same people involved.
I heard the commotion yesterday and popped my head out the door for a look just as a couple of City Guardians were heading to the scuffle.
I heard one say to the other "yup, same people again".
While it's good to know there aren't lots of different people brawling in our central city, this kind of behaviour has to stop.
Some inner-city business owners don't like seeing this kind of news in our paper. Neither do we. But as long as it keeps happening, the Rotorua Daily Post is obliged to keep reporting it. It is our job to report the news and to not mention it is simply burying our heads in the sand.
Reporting this type of news earlier this month resulted in local mother Debbie Potaka calling a meeting to discuss how to create better things for youth to do.
About 15 people turned up and bandied some ideas around. Another meeting is being held on January 28 to develop the ideas.
In the meantime, we hope we don't have to report on any more of these fights.