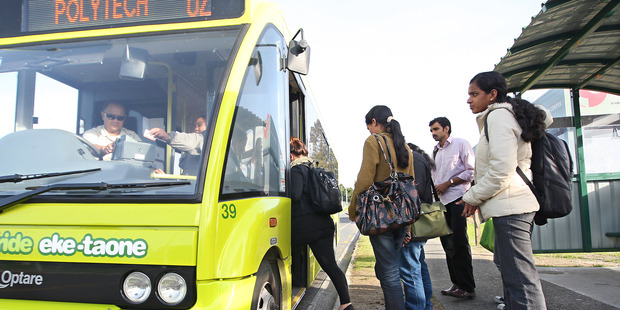 Just when you think things couldn't get better living in Rotorua with free, two-hour parking, the Bay of Plenty Regional Council has decided to give Rotorua visitors and locals an early Christmas present and made it free to ride CityRide (EkeTaone) buses from December 23 to January 5.
Regional Council Public Transport Sub-Committee chairman Lyall Thurston said it was a great way to thank regular bus users of our city's public transport system plus encourage others to have a go.
With a bus stop just out the front of my house, my children and I have regularly used the bus to get to and from school and work, respectively.
It's a great way to wind down after work with no stress of having to make your way through the busy afternoon traffic.
It's also a great way for our visitors to get around our city during the festive season and like Mr Thurston said it would help reduce traffic congestion and the effect vehicles have on the environment.
On another note, its great to see Rotorua residents' Christmas spirit shining through once more. In Tuesday's Rotorua Daily Post we reported the story of a burglary of Rotorua mother Abigail Hargreaves' house while the family was in Starship Hospital for treatment of their baby's kidney cancer.
Our office has been inundated with offers of help, some as far away as Australia.
This is on the back of the amazing response to the Rotorua Daily Post Christmas Appeal for the Salvation Army after its premises was burgled last week. Good on you Rotorua, it makes me proud to call our city home.