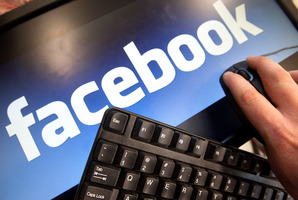 It doesn't matter what you think of Facebook, you would be hard-pressed to deny it is a powerful tool.
One simple post can reach millions of people, all down to the share tab.
Take a look at your newsfeed today and see what people are sharing. It could be a funny meme, an amazing recipe users want to make sure they can find later, or an appeal for help.
The Rotorua Daily Post Facebook page is a vehicle for sharing people's stories. We post several links a day to stories on our website (www.rotoruaddailypost.co.nz) as well as asking for help with stories our reporters are working on.
Occasionally, we will share posts made to our wall.
What we love is when people share from our page on to their own timeline and giving others the opportunity to see what is happening in our region.
Last week, a 5-year-old girl was taken from her school by her father, who does not have legal custody of her.
The original post by a Taupo woman on to a Taupo-based group, has been shared almost 2000 times.
What this means is that it has gone out on to the feeds of 2000 people, groups or other pages and reaching thousands of people in the process.
A story in our newspaper on Saturday was shared from our website 1000 times.
Facebook is used by the police to help solve crime - a couple of months ago arrests were made by Rotorua police after people gave them information as a result of the Facebook post reaching them.
So if you see a story that resonates, or a cartoon that makes you LOL, or an appeal for help that you want to share, simply click on the share tab.
We're asking the people of Rotorua to get behind #gigatownrotorua and help the city win an upgrade to a one gigabit per second network, up to 100 times faster than most cities in the world.
Log on to gigatown.co.nz and sign yourself in. Then share the #gigatownrotorua hashtag on Facebook and Twitter. Share other people's posts too and help us climb the table.
Visit www.gigatown.co.nz.