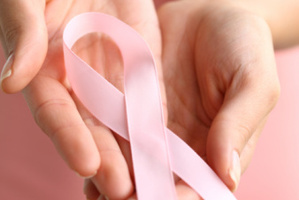 There aren't too many people who haven't been affected by cancer. I know it has had a huge impact on my family.
While there are many types of cancer, breast cancer is the most common cancer for women, affecting one in nine New Zealand women.
So it's great to see this year's Rotorua Breast Cancer Trust's Pink Walk getting the support it deserves.
More than 2000 people took part in the 3.5km walk through the city - laughing, hugging, smiling and chatting. It was a sea of pink and a great event for those who took part.
Many of those who took part have either suffered or been affected by breast cancer and this walk helps bring significance to what has happened to them or their loved ones.
One of those is Rotorua breast cancer survivor Desiree Klomp who was taking part in the event for the fourth time.
Miss Klomp has been cancer-free for 10 years and is one of the lucky ones - about 650 women die of the disease every year.
The Kiwi battler says the walk was a fun way to support and raise awareness of the disease and the Rotorua Breast Cancer Trust.
It's great to see women like Miss Klomp sharing her story about survival. It's also important for our women to have regular checks. The New Zealand Breast Cancer Foundation recommends women between 40 and 49 have a yearly mammogram and once every two years for those 50 and over.
The facts about breast cancer are frightening with about 2800 women diagnosed with breast cancer each year and on average seven women diagnosed each day. Alarmingly Maori women have a 66 per cent higher mortality rate than non-Maori.
So events like this are vital not only to raise awareness but help raise funds for those who suffer from the disease. The money raised from the walk helps run programmes for Rotorua women affected by breast cancer.