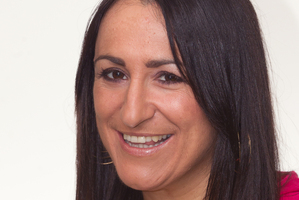 They say if you fall off a horse, the best thing is to get back on.
That's pretty good advice - something I wish I'd listen to.
I didn't fall off a horse (well, maybe once) but I did have an accident as a kid in the water that's left me pretty frightened of swimming ever since.
Turns out I'm not alone with my lack of skills in the water.
This week we reported the number of Rotorua residents who hurt themselves in the water is significantly higher than the national average. During the past year Rotorua's injury rate for water injuries was notably higher than the national average - 56 claims per 10,000 compared with 34 nationally.
As we head into summer, it should serve as a timely reminder to make sure we are happy in the water.
My mishap happened when I was 8 and full of confidence around water. I was staying with my cousins at Fairlie in South Canterbury and we all headed to the river for a swim.
Little did I know there had been recent heavy rain and the river was flowing a bit more swiftly than usual.
The stones were pretty sharp under foot so I thought it was a good idea to wear my old basketball boots into the water. Big mistake.
The boots filled up with water, they got heavy and under I went. For the life of me I couldn't get back to the top. I could feel myself being pull down and flung around in the raging river. I'll never forget that feeling of panic. I honestly thought this was it.
What made it worse was I was flapping around for help but no one on the side of the river believed I was truly in trouble. They foolishly thought I was joking.
Eventually after a while, it became clear it was no joke and one of my cousin's older friends jumped in and heroically pulled me out.
Since that day, I haven't felt comfortable in the water. The minute I feel that ground disappear from under me, panic sets in again.
So, if it's okay to make resolutions at this time of year, I'm going to declare to do something this summer about my lack of water skills.
I'll aim to include my young daughter so she doesn't grow up having the same fears as me.