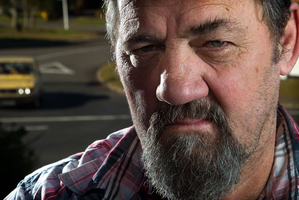 Gary Franklyn is right to feel outraged by the sentence handed down to his brother's murderer for orchestrating another killing from behind bars.
Joseph Russell Rewiri, 45, was handed a nine-year prison sentence in the High Court at Rotorua on Friday for the manslaughter of Tauranga businessman Gary Kimura. The 44-year-old was assaulted at his home and died in hospital from his injuries some time later.
Rewiri, aka Jody Rutledge, was serving a life sentence at the time for murdering Peter Franklyn in Rotorua in 2006. From prison, he enlisted Witeri Neketai, 36, to collect a $31,000 drug debt from Mr Kimura. Last week, Neketai received a life prison sentence for murder with a non-parole period of 13 years. Rewiri's nine-year term is to be served concurrently with his life sentence. This means it will be lumped in with the sentence he is already serving.
The case raises serious questions about how a convicted killer was able to orchestrate a crime from a maximum security prison. It shatters the belief that imprisonment protects society from an inmate and the sentence handed down does not reflect the seriousness of the offence.
Mr Franklyn feels his brother's killer "got nothing" for his involvement in Mr Kimura's death.
To be fair, no other sentence was available to Justice Timothy Brewer. He could not impose the maximum sentence of life because Rewiri was already serving a life term. This should be reviewed in light of the serious issues raised by this case.
The one consolation is the crime will be be taken into account by the parole board when Rewiri's 14-year non-parole period expires.
Public safety should be the main consideration for the parole board when that time comes.