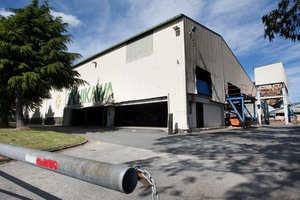 In a place the size of Rotorua, the potential loss of 130 jobs is a big deal.
On Friday news broke that Tachikawa Forest Products, which operates a mill on Vaughan Rd, had been placed into receivership, with the business to be put up for sale.
Operations were shut down and workers told to stay at home until further notice, while receivers decided whether the mill would be able to continue operating or not.
It must have been an incredibly stressful weekend for the 130 or so mill workers, as well as the families who depend on them and their income.
That stress looks set to continue, although meetings scheduled for today will hopefully give the workers a little more certainty around the situation.
Local MPs and Rotorua Mayor Steve Chadwick say everything possible will be done to look after those families.
Right now, there is still hope that some or all of the jobs could be saved and plenty of fingers will be crossed for a positive outcome.
However should the worst happen and the shut down become permanent, where do the workers go from there?
Are there really 130 more jobs in the region for these people to step into?
Speaking on Q&A yesterday, deputy prime minister Bill English said he thought it was "pretty likely" the Rotorua staff could get other jobs if necessary.
Let's hope he's right - for the sake of the workers, their families and Rotorua as a whole.