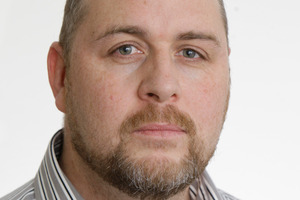 It doesn't necessarily take a sex scandal to make local body politics exciting, but I'd wager a lot more people are showing an interest in the Auckland mayoralty this week than during the entire election voting period.
Re-elected Super City mayor Len Brown has admitted a two-year extra-marital affair after details of the relationship were published on a blog site this week.
Those details did not paint a pretty picture, and were so graphic it was embarrassing to read, much as the more sordid details of "Camillagate" were embarrassing to read all those years ago.
Many people quite rightly don't want to know about Len Brown's private life, especially the icky bits, but as this scandal has developed over the week it becomes harder to see him keeping the mayoral chains.
And what happens next could have repercussions for us all.
If Mr Brown was involved with Bevan Chuang at the time he acted as a referee to help her get a job at a council-run art gallery it's bad enough.
(And you'd have to be incredibly naive to think his reference wouldn't have swayed the gallery employer.)
If he used his status and position to get free hotel rooms for his illicit liaisons, as claimed yesterday by Miss Chuang, it's doubly damning.
But revelations and allegations about the way the affair was exposed are also troubling.
Miss Chuang has claimed that a key member of mayoral candidate John Palino's team encouraged her to reveal the affair, pushing the whole story deeper into the mire of gutter politics.
Is this how we want to see elections won and lost in New Zealand?
Maybe Len Brown is still the best man to lead Auckland.
More than 164,000 Aucklanders thought so last week, 50,000 more than voted for Mr Palino.
Many have asked if the result would have been affected had the news come out a week earlier. Given the majority it's hard to imagine it would have been.
But maybe the only way out of this mess is to put Mr Brown back in front of the voters to try to reclaim his mandate.
Yes a by-election would be expensive, but it surely won't be the only big cost of the whole affair.