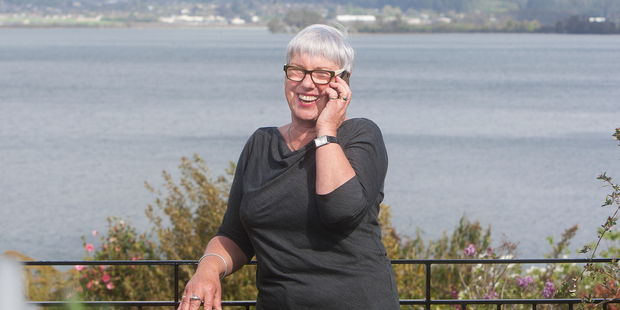 Rotorua has spoken loud and clear - it wants change.
Steve Chadwick is our new mayor and there's excitement in the air.
It was always going to be a two-horse race with current Mayor Kevin Winters but who could have guessed it would be such a landslide?
While it's no doubt disappointing for Mr Winters, Rotorua needed a clear mandate and now Mrs Chadwick has it.
She deserved the win, through good old fashioned campaigning.
Since announcing her intention to stand, she's been everywhere, talking to locals and finding out the issues important to them. She also engaged residents through social media and was active on Facebook, updating her page daily with the latest from her campaign.
Ironically it was the kind of campaign current Rotorua MP Todd McClay used to beat her in the 2008 general elections - that combined with the massive swing to National that year.
Rotorua is still very much a "right wing" city, making Mrs Chadwick's huge win at the weekend even more remarkable.
Although local body politics is a different kettle of fish, she's managed to win over the blue voters, despite her background.
Her popularity may have been helped by the fact Mr Winters didn't seem to fire during the campaign. He didn't look or sound comfortable at public engagements and debates leading up to the elections.
What is disappointing though is the poor turnout of voters that still remains. We have only just slightly beaten our count from the last elections, but still only about 43 per cent of us voted.
This newspaper couldn't have done any more. We have pushed the elections hard and encouraged people to vote.
The fact remains, a postal voting system isn't going to achieve the numbers we want. In 2016 we could see the introduction of electronic voting similar to what was used in the latest Census, which in my view will solve this problem.
In the meantime, Mrs Chadwick now has a big job on her hands. She's told us we have got to see change in three years and she's prepared to be measured on that.
Let the work begin.