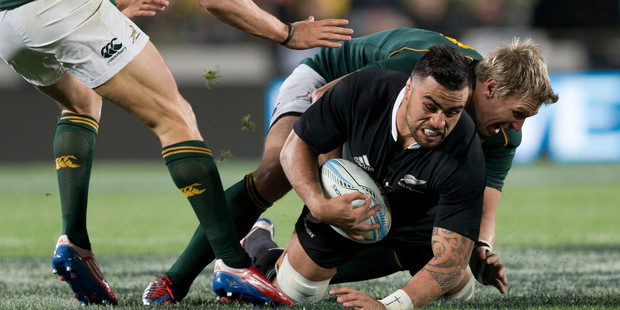 Like most New Zealand rugby fans, I was on the edge of my seat watching the All Blacks take on South Africa at Ellis Park yesterday morning.
There is nothing better than seeing our boys in black take it to our South African rivals on the footy field. What was even better was to see Sam Cane and especially Liam Messam (who I thought had one of his best games in the jersey) in the thick of things.
As soon as I saw Messam leading Kapa o Pango and the way he almost tore at the silver fern on his chest, I knew he was in for a big one.
There is nothing better than seeing people do all they can whether it is for you country, iwi, hapu or mates.
In case you didn't notice that was my segue into my next topic and that was the Te Arawa Pa Wars played at Puarenga Park at the weekend.
Both young and old took to the park for their iwi - Pikiao taking on Ngati Whakaue and Tuhourangi up against Ngati Rangiwewehi.
Watching guys like Jackson Tamati putting on the red and black jersey for Ngati Whakaue and going hard was a real sight to see.
He may be shaped like a prop forward but on Saturday he was out on the right wing. The ball eventually made it out to him and although it was 4m forward, I still believe the ref should have let him keep going for the try. However it was not to be and in the end it will go down as a win to Pikiao 54-44. Pikiao will now met Tuhourangi, who won the other match 50-14, next weekend.
It was a great carnival atmosphere, the tournament is all about whanaungatanga (kinship) although on the paddock there wasn't too much whanaungatanga going on. But there was plenty after the whistle blew.
So if you are looking for something to do this weekend consider heading down to Puarenga Park for the next Pa Wars. It's definitely on my list of things to do.