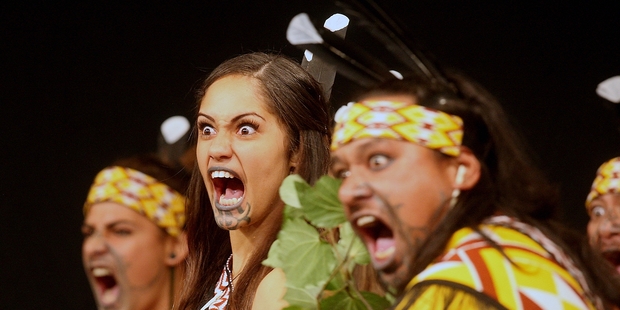 Te Arawa kapa haka groups are busy preparing and fundraising to attend the national competition, Te Matatini.
The order of performance was drawn on Wednesday night for next year's event in Christchurch which will see 45 roopu (groups) compete to be named the country's best.
From Te Arawa, Ngati Rangiwewehi and Te Pikikotuku o Rongomai will perform within Pool A on the first day. Nga Uri o Te Whanoa, Te Matarae I Orehu and Kataore on the second and Tuhourangi-Ngati Wahiao the sole representative on the third day.
Te Matarae i Orehu male leader Wetini Mitai said his group was pleased to be performing on the second day.
"The judges get a better idea of the standard of performances, it takes a bit to gauge.
"We would have preferred to be on later in the day instead of the first six, it just gives you time, you're not rushing around but that's the way it's drawn."
Mr Mitai said they, like every other group, will be fundraising to cover expenses of getting to and staying in Christchurch with the likely cost to average $25,000-$30,000 per group.
Te Pikikotuku o Rongomai tutor Tukiterangi Curtis said they weren't fussy about their order of performance.
"This is our first stand in Te Matatini. We're just anticipating a good turnout of supporters from all over the motu, to support all the groups and we're very pleased we are able to go to the nationals this year," he said.
"I've been to the nationals before and was privileged and honoured to be associated with a Te Arawa group who birthed me into kapa haka and the nationals. But for the last 20 years, we've been putting a group together for family to come home and it's been really exciting to get the opportunity and like any other group we'll be working hard, to please our audience and judges.
"My cousins, Cliff and his wife, decided to prioritise and travel from Los Angeles to be part of this, he made some decisions with his agent and declined a few movies to come back to be part of the whanau to get it underway. We had whanau from Auckland and Wellington and they all came back. They're still all committed and want to continue with the journey to Te Matatini."
Mr Curtis said costs were also a concern but they were working on plans to attend.
Te Matatini will be held on March 4-8, 2015.