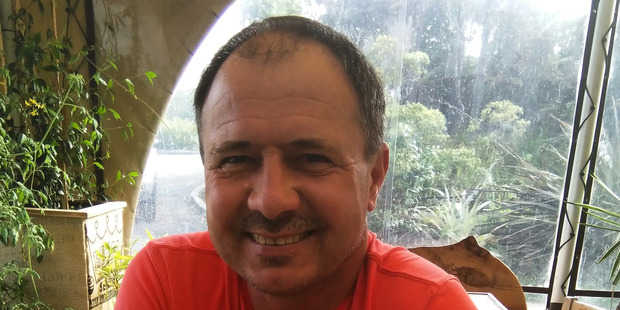 The Rotorua and wider community has stepped up to help a long-serving Rotorua police officer fighting two brain tumours, donating $11,000 to help his family.
The Rotorua Daily Post shared Detective Steve Allpress' story on Saturday, and his determination to beat the tumours, one of which is inoperable.
Rotorua district arms officer Mike Keefe is one of many from the community who has got behind Mr Allpress, 54, of the Rotorua CIB.
Mr Keefe has donated $1000 to his colleague's cause, which he said was an "easy" decision.
As the chairman of the Rotorua Youth and Health Centre Trust, Mr Keefe is paid an annual honorarium, but he said had always felt uncomfortable with receiving the payments.
"You don't do that sort of work to get paid. It's not something that's ever sat well with me, what I do is choice.
"To overcome this situation I decided to donate the honorarium to charities and causes of my personal choosing.
"I felt that Steve's case fits the bill. Steve is a fantastically good bloke ... His [partner] Kylie [Parker] is also an awesome lady."
Mr Keefe said he could relate to what Mr Allpress' family was going through, having lost his wife to cancer in 1995.
"I believe what goes around comes around and I got an enormous amount of support from my colleagues when my first wife died of cancer.
"We are all one big family here.
"He is such a good bugger, very popular, very well liked, very capable person, and it's just really unfair.
"Unfortunately life does that to people, bad stuff happens to good people.
"Knowing Steve on a personal level it's not a hard decision to make when you do something like that."
A Givealittle page set up by Mr Allpress's son, Ruben, 15, had as of yesterday afternoon raised $11,000 from 180 different donors. Mr Allpress also has a 17-year-old daughter.
Mr Allpress' partner has given up her job to look after him, while her mother has resigned from her job and moved to Rotorua to look after her children, who live with her and Mr Allpress.
- To donate click here.