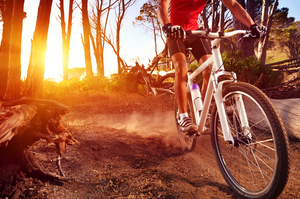 Young people stealing mountain bikes to "get from A to B" are believed to be behind a surge in bike thefts in Rotorua recently.
Over the last week 14 mountain bikes have been reported stolen in Rotorua.
Rotorua police Prevention Manager Inspector Stu Nightingale said the police intelligence team had noticed the trend and passed on the information.
"They say there's a bit of a trend going on, there's been 14 mountain bikes pinched in one week.
"They're being taken from town, people's places, garages, there's no one location they are being pinched from."
Mr Nightingale said young people seemed to be taking them just to get from "A to B" and dumping them when they were done.
"But, of course, some of these are highly valuable items. If anyone sees someone riding a bike and it appears out of place don't hesitate to give police a call.
"It's theft and if they take it from somebody's property it's actually burglary. People need to realise that, they could end up in court."
He said people sometimes stole them and sold them cheap, but the people who bought them could also be held liable.
"It's a mountain biking town, a lot of the staff know how much these bikes are worth and they often stop people on them to ask where they got them from if something looks out of place. Most of the time they don't have a suitable explanation."
He said this was an ongoing problem for Rotorua and asked anyone with information to call Rotorua police on (07) 346 2968 or Crimestoppers anonymously on (0800) 555 111.