Families were having a blast yesterday at the Rotorua Museum during its interactive and informative Sunlight Family Day.
Rotorua Museum event co-ordinator Kathy Nicholls said the family fun day was to showcase their new Sunlight - Ihi Komaru exhibition, which had just opened on Saturday.
The science based exhibition is designed to help children and young adults learn about light and its point of origin, the sun.
She said it was "such a kid friendly" exhibition, and was all about interacting and having fun.
All the families had been really enjoying the running race, which was for all ages, where people could see how long it would take them to run to the moon, Ms Nicholls said.
The day also featured face painting with glow-in-the-dark paint and kids could use UV torches "to see it come to life".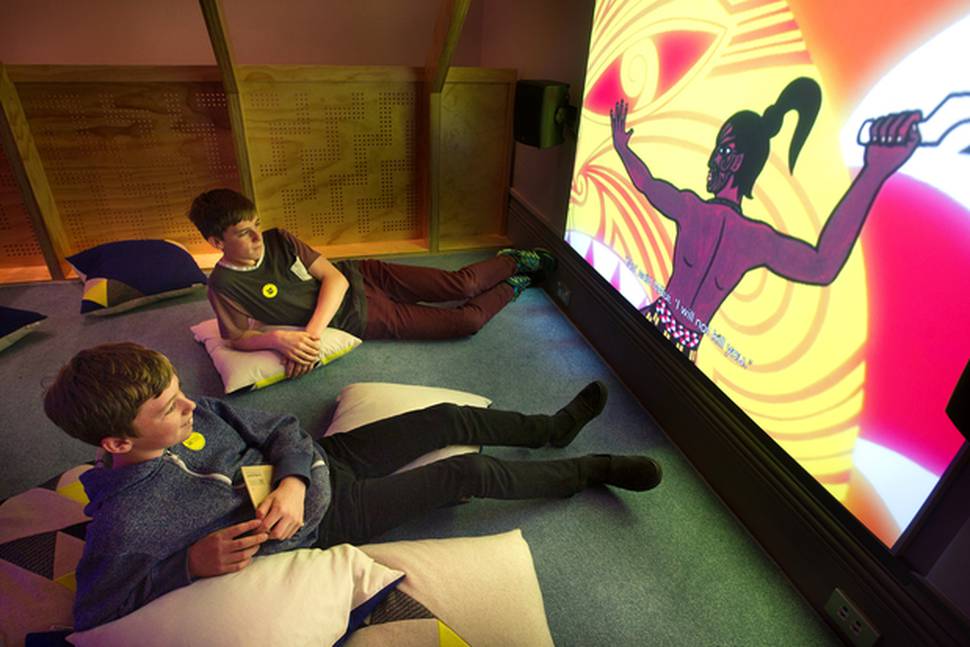 She said there were spot prizes for fancy dress and children could search for hidden numbers on panels at activity areas, using UV torches, to help them solve a mystery word.
There were crafts as part of the day, where children made sun dials and coloured, as well as a reading area.
Te Tuhi Taunoa, 14, said the exhibition had interesting things you would not usually get to see everyday.
"It's cool, it's something different getting everyone involved."
Rotorua mother Heather Hughes said she heard about the family day through her friend.
"I think it's one of the best ones we've been to."
The activity where children could step inside the sun and hear its sounds was "awesome" and the kids had a great time running on the track, she said.
Her daughter also liked the virtual reality tour of the solar system through goggles - "she was like 'this is amazing'".
She said she would recommend other families go along.
"They've learnt more here than they have learnt anywhere, they can touch it, feel it, see it."
The exhibition is on until August 14.