The Rotorua Children's Art House officially celebrated its opening at the weekend with dozens of local kids turning up to join in the fun.
It took several months of work on the old Gardener's Cottage, sourcing funding, running some trial workshops and appointing a co-ordinator to get to this point. Co-ordinator Ally Rogers was on hand to discuss the new creative sessions starting in the new school term from May 2.
She said it was a lovely opening.
"There wasn't a huge crowd because of the weather, but we had lots of people rolling in and out the whole time. Looking back on it, I think it was perfect. "Now we get to open the doors, which is the really exciting part, welcoming in new young artists. We will tweak things as we go but we are starting with visual art lessons, ukulele lessons and raranga, Maori weaving."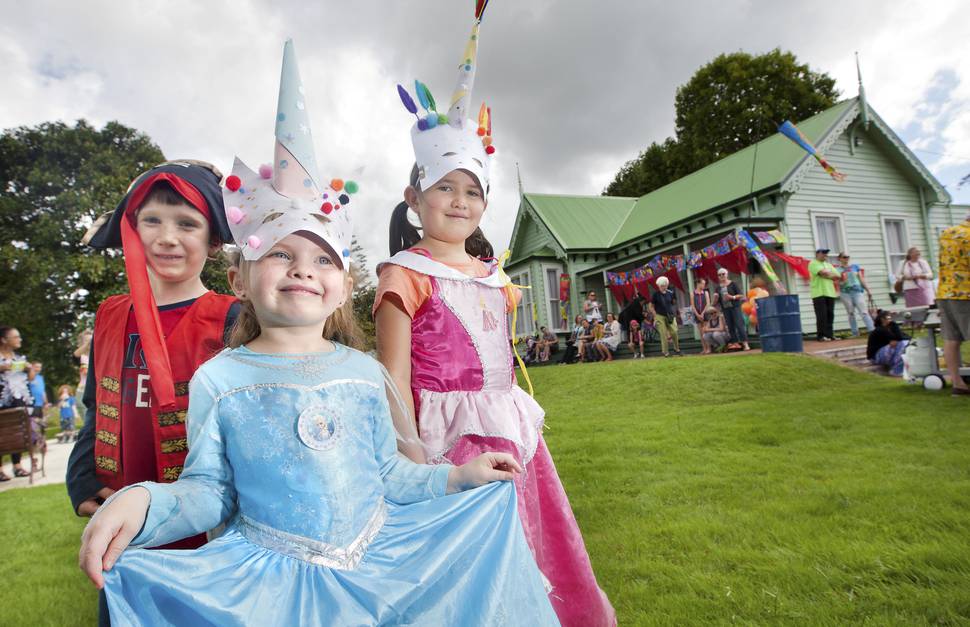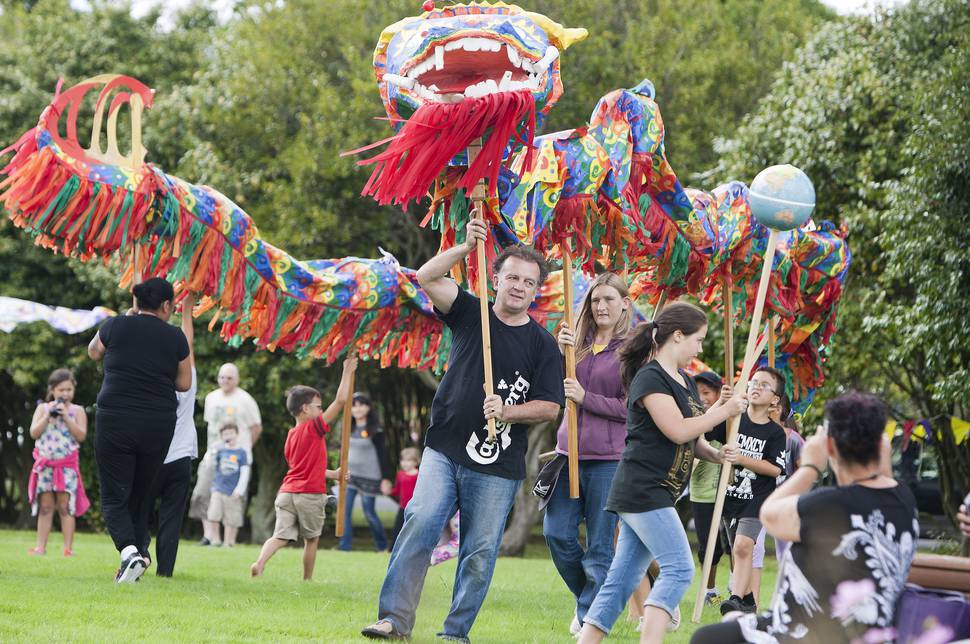 Ms Rogers said the lessons would be after school and for age groups 5 to 7, 8 to 12 and 13 upwards.
"There will also be a preschool messy play. I have had a lot of parents say to me that they would like somewhere their children can play and make a mess
that isn't at home."
The guest of honour was Shona Hammond Boys QSM, who established the New Zealand Children's Art House Foundation in 1997 based on the idea that "creative children ensure creative communities".
Mrs Hammond Boys and mayor Steve Chadwick gave opening speeches to mark the occasion and share their thoughts about the new creative space for children.Two dragons - the Rainbow Dragon of Peace made by the North Shore Children's Art House and "Arty", the original Art House dragon made by Mrs Hammond Boys - entertained the crowd.
Fifteen children from the Paeroa Children's Art House were there to support the opening and perform the dragon dances. There was live music performed by students from Rotorua Music School and Rotorua Youth Centre, as well as a costume parade and a ukulele performance. Children took part in painting a collaborative banner to mark the day, and made their own dragon puppet.