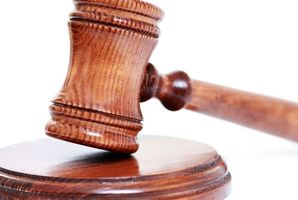 That a Rotorua senior constable has been discharged without conviction for assaulting a female did not indicate he had been shown favouritism because of his occupation, a judge has said.
Judge Russell Collins stressed this at what had been set down for a sentencing appearance by Russell Lowe, 49, in the Rotorua District Court today.
Lowe had earlier pleaded guilty to a charge of male assaults female after an incident at a local bar where the victim became embroiled in an altercation with Lowe's daughter.
The matter went to a lengthy disputed facts hearing in August and in October Judge Collins ordered Lowe to carry out 80 hours community service to demonstrate his remorse.
At today's appearance he ordered Lowe to pay $1500 emotional harm reparation to his victim, saying a conviction would outweigh the gravity of his offending.
He emphasised Lowe escaping a conviction didn't indicated he'd been shown favour because of his occupation.
Judge Collins said an aggravating factor in the case was that Lowe was a serving police officer on duty and in uniform when the assault occurred.
However, it could not be overlooked he had, albeit foolishly, acted at a human level because his daughter was involved.
He said Lowe's on-going employment with the police was a matter for the Commissioner or those he delegated to look at it and should be irrelevant to his findings.
Outside the court Lowe's lawyer Fraser Wood advised him not to comment.