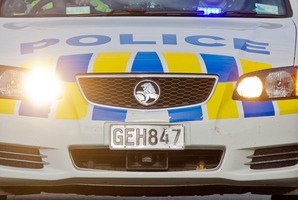 Bay of Plenty police are praising the majoring of New Year's revellers after a relatively uneventful night - with just six arrests in Rotorua before 1am.
As usual a minority of people prevented the festivities being trouble-free and alcohol was an unsurprising factor.
A combined effort by police, volunteers and partner agencies resulted in a number of well organised and well attended events and police are crediting liquor bans for helping reduce the potential for alcohol harm.
Prevention Inspector Steve Bullock said the Bay of Plenty district had "once again demonstrated its maturity in terms of providing a safe and responsible environment to see in the New Year".
"Apart from pockets of alcohol-fuelled incidents the night went well with communities and holiday-makers enjoying themselves and staying safe."
He said by 1am there were six arrests in Rotorua, seven in Taupo and just one in the Eastern Bay of Plenty. There were 22 in the Western Bay of Plenty.
The majority were for alcohol-related disorder.
"Notwithstanding the combined efforts of local councils and emergency services, the friends and families were genuinely looking after each other and remaining positive throughout."
"Alcohol remains a significant contributor to crime and reaches its pinnacle this time of the year as our communities enjoy the summer. If you choose to drink then please do so responsibly, most importantly be aware of your environment at all times."
"Know when to say when."
With the summer just beginning, the policing operation to prevent crime and disorder and keep everyone safe is continuing over the coming weeks and months.
"While Police are committed to keeping our communities safe and making them feel safe, we cannot do this alone. We need each and every one of you to look after yourselves to respect all others and their property."
Mr Bullock said in many cases crime could be predicted and if so could be prevented, so people should "stand up and speak up" if they saw or knew something.