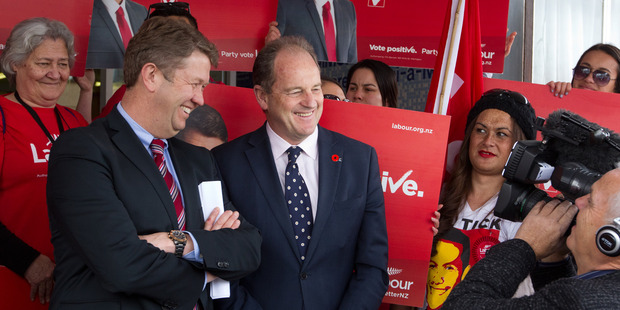 Bringing power prices back under control is the main message behind Labour's New Zealand power policy.
Party leader David Cunliffe combined a tour of the Community House in Rotorua today with the announcement that Labour will be dropping power prices for Kiwi families.
He made the announcement with Labour's energy and resources spokesman David Shearer.
"The electricity market is clearly broken. With falling demand for electricity, prices should be going down. Instead prices are going up and companies are extracting excess profit.
"I have met superannuitants who have had to decide on whether they heat their home or buy food, so it's not surprising that the average power bill has increased $510 a year since 2008.
"We're recommitting to bringing electricity prices back under control using New Zealand power."
Mr Cunliffe said they wanted to also stop the rorting of mainly low income earners who were using pre-pay power metres who were paying up to 60 per cent more than users of regular meters.
"We want to launch an investigation for the cost of pre pay to be bought down to standard rate," he said.
"In terms of the bigger picture Labour is commited that 90 per cent of electricity is generated from renewables by 2025, renewables like geothermal, it's good that we're in Rotorua today to make that statement."
Mr Cunliffe said too many carbon emissions were created by the generation of electricity.
"By increasing renewables we can help the transition to a smarter low-carbon economy.
That's a move that is critical to the clean green brand we trade on overseas. Labour has a vision for a future in which our environment and our economy can thrive and prosper, and in which all New Zealanders share the gains."