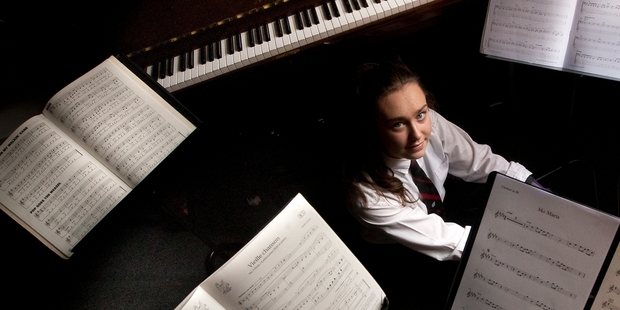 After wowing audiences during CreationFest, a Rotorua teenager has taken another step towards her dream of singing opera on the world stage.
Ellis Carrington, 15, has won a place in Waikato University's Accelerando Junior Music Academy, a programme where 16 singers from 14 to 21 are given the opportunity to work intensively with leading coaches and singers. Starting next week, it runs for six Saturdays, with a concert at the end.
The John Paul College Year 11 student had a starring role in last month's inaugural CreationFest show at the Blue Baths, singing Puccini's Omio babbino caro.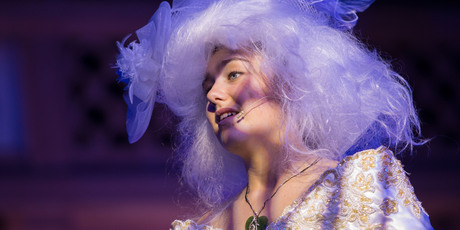 Being on stage was a thrill, she said.
"I love the spotlight, I love sharing what I can do with everybody else," she said. "CreationFest was amazing, working with all the professionals, meeting new contacts."
Eight years ago today Ellis' family arrived in Rotorua from England. A natural performer, she was drawn to kapa haka and went to national competitions with her primary and intermediate schools.
"It was what got me into performing," she said.
While most teenagers are into pop, Ellis has always loved classical music. Opera chose her, her voice was made for it, she said.
"The shelf life of a pop star is not very long. As an opera singer you can play older roles. Your voice matures as you get older, you can sing for as long as you live," she said. "I also want to be able to keep it [classical music] alive and share it because it's amazing."
She said she was excited about the Accelerando programme and was waiting to hear whether she would be granted a scholarship to cover the $490 cost.
"My mum gives up so much for me ... if I don't get a scholarship I'll be trying to fundraise."
Ellis plans to study singing at university, then do a masters degree in England. Her goal is to sing professionally, with the ultimate dream to perform at the Milan Opera House. And she sees no reason why a singer from New Zealand can't become an international opera star.
"Sol3 Mio did it, Dame Kiri Te Kanawa did it, Dame Malvina Major did it," she said.
"Everybody can do it, you have just got to aim for it."