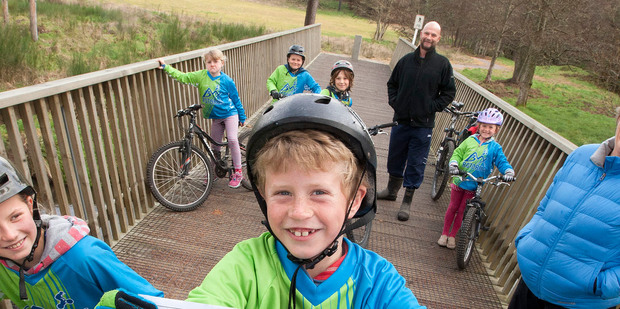 The Rotorua BMX Club is working towards its goal of moving to a new facility at Waipa. Reporter Alison King finds out why the centre is important and what the sport of BMX can do for families.
When you think of BMX what's the first thing that comes to mind?
Is it Olympic medals, Tour de France stage wins and happy families?
No? Then you will need to read on.
The Rotorua BMX Club hopes to give all families the opportunity to explore careers in cycling as well as get fit and have fun together and, while it already runs a bustling club on Te Ngae Rd, it wants to do better.
"The opportunity to move out to Waipa reflects where we are as a club, but also as a sport," said club president Melanie Short.
"We've outgrown our location. Nationally there's been a 16 per cent increase in membership in BMX and our club membership reflects that. We see this opportunity to provide a better facility for our club members and the wider community.
"BMX is such a wonderful sport for young riders to learn. It gives them fundamental skills you need to become a great cyclist, whether on the track, road or mountain biking.
"Being alongside the mountain bike tracks would be fantastic. I can imagine having club nights and everyone gets there an hour earlier to go riding in the forest."
Elite standards
It has previously been reported that the facility will be international standard - the club is consulting world-renowned track design and builders Clarke and Kent who built the 2012 London Olympics track.
The cost will be about $1.5 million and the club has already applied for funding from the Rotorua Trust.
The club proposes building an all-weather free-draining track with the potential to be one of the best in the country and would produce a design that met elite international standards.
Mrs Short said that meant they could potentially host international meets and at least be able to host the New Zealand nationals, which attracted 1000 riders at this year's competition. There are only two elite BMX tracks in the country - in Auckland and Wellington.
Mrs Short says the success of Sarah Walker, who is an honorary life member of the club, and Julian Dean, who rode in five Tour de France races, are testament to skills BMX instills in young riders.
Rotorua District Council has supported the proposal, now it's a case of getting funding secured, whether through funding applications, corporate sponsors or club-driven events.
"Whatever happens, it's going to be a huge collaborative project. We need money but we're also happy to have conversations with interested people about this."
They hope to have the facility ready in time for the 2016 Rotorua Bike Festival.
Starting on BMX whets appetite for bike challenges
Julian Dean - Professional road cyclist, Olympian, Tour de France veteran, BMX racer, mountain biker.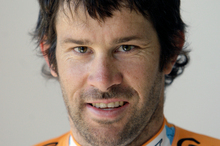 When did you start in BMX and why?
As a youngster it was very exciting and thrilling. I had a tendency to go for sports that were not so mainstream but were still fun and exciting and BMX was a very new sport back then which had a real attraction about it. My whole family got into it so it really became a social thing for us all.
What did the BMX club mean to you growing up?
The club was very much a place the whole family became involved in. We had many trips away with other families and in its time the club was a focal point in a sporting and a social sense for many people.
How did the transition to the road come about?
When I was young there was not a future to continue as a professional BMXer or if there was, the opportunities were much less than the road. So in a gradual transition from BMX to track racing then on to the road I was in pursuit, in some senses, of where the future seemed more certain. These days, however, the opportunities are there to go very far in many sports, BMX included.
And the boys are now into BMX - how does that feel?
It is exciting. I still feel the same sense of community at the BMX track that I had when I was their age and I am happy to support that as I know where it led me and the great memories me and my brothers had from it.
Looking back how important were the skills you learned on a BMX bike to your future career as a road cyclist?
I think that anything you learn in any sport can in varying degrees transition across all sports. The attraction of BMX is that it has appeal to youngsters who may not be otherwise interested in other sports. It can get them started in something and if they choose to carry on in BMX that is great. If nothing else, hopefully they have other skills, if not confidence as well, to tackle other challenges in their lives.
Sarah Walker -BMX World Champion, Olympic silver medallist, BMX Rotorua life member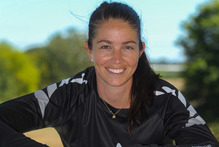 What did the BMX Club mean to you growing up and developing in the sport?
I was part of the Rotorua BMX club before a track existed and have remained a member to this day. Once built, the track was challenging and technical enough for me to develop into the rider I am today.
What are your absolute top career highlights?
World titles in 2009 and Olympic silver in 2012.
What's so good about Rotorua?
The community love for bikes. The Redwoods, the BMX track etc. I think it would be awesome to see more cycleways and get more kids on their bikes too.
Dion Earnest - The Earnest family are Dion and Anna and their children Sacha and Jake.
When did the Earnests start in BMX, how and why?
As long-time mountain bikers ourselves, Anna and I were keen to get the kids involved in riding bikes young. When the first of the kids could ride, Jake took up BMX in about 2009, aged 4. BMX is the only cycling code sport option for kids that young, and Sacha followed the next year. Then Anna and I got involved in the following few years, both in the club and riding side of the sport.
You all ride BMX in Rotorua regularly, what is special about the track and club?
The track is a great training ground and has a similar benefit to the mountain bike trails.
The ground drains so well. So after a rainy spell, the track is ready to ride quite quickly. Plus the club and members are really nice, laid-back people, which makes for an enjoyable time. The other special thing with the track is that it is close to the forest and the huge trail network.
What are the absolute top career highlights for the family?
Of course the kids results at the 2013 BMX World Championships really tops it all off. Sacha being world champion and Jake's world No5 is amazing. Both Anna and I got to our quarter-finals, so puts us in the top 28 in the world. Just putting on a black and white jersey and representing New Zealand is one of the coolest things to do.