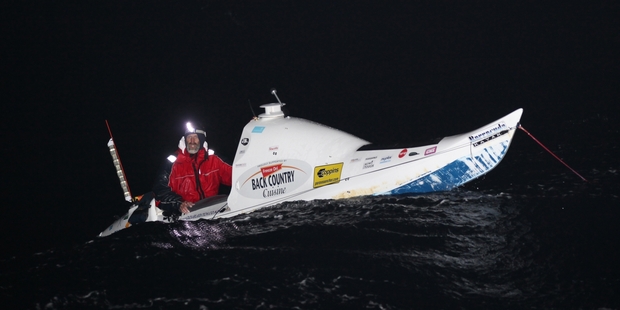 Transtasman kayaker Scott Donaldson is expected to reach New Zealand shore this Sunday, if the weather forecast develops as predicted.
Donaldson, 44, has been at sea since April and will be the first person to kayak solo across the Tasman Sea when he reaches New Zealand.
He and his family - wife Sarah and son Zac, 4 - are from Rotorua and a group of supporters from the city are planning on a welcome home party when he kayaks to shore.
Following strong easterly winds Donaldson was yesterday morning reported to have drifted a further 3.3 nautical miles - 6km - to the south west in the 12 hours to 7.30am.
Yesterday he was 38 nautical miles - 70km - from the Taranaki coast line and 90km from Port Taranaki.
Taupo rescue pilot John Funnell said Donaldson expected to start paddling tomorrow, which would mean a Sunday arrival if the sea and weather conditions forecasted by weather guru Bob McDavitt developed as predicted.