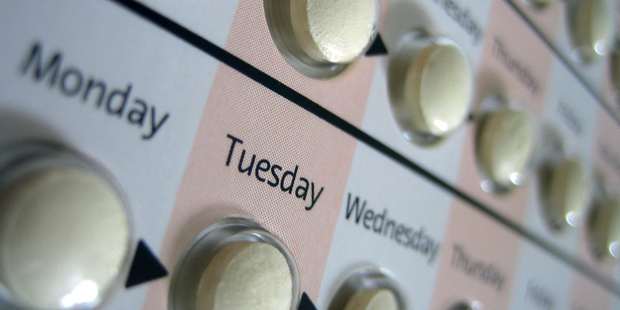 Abortion numbers in the Bay of Plenty, including Rotorua, are dropping, as nationwide rates hit a 20-year low.
A Rotorua sexual health doctor says the fall is "fantastic" news.
Latest figures from Statistics New Zealand show 726 abortions were performed in Bay of Plenty last year, down from 773 in 2012 and 821 in 2011.
Nationwide abortion rates for 2013 were the lowest in 20 years.
In total 14,073 induced abortions were performed last year, down from 14,745 in 2012 and 15,863 in 2011.
Family Planning says more access to reliable, accessible contraceptives is behind an international drop in abortion numbers.
Rotorua GP Dr Cate Mills attributed the drop to increasing use of long-term contraceptive options.
"I think we feel reasonably strongly that that's contributed significantly to the decrease in unplanned pregnancy - to be able to give people a contraceptive method that they don't have to think about, that lasts for five years - it certainly is delaying early onset pregnancy."
The long-term option appealed to young people because it was "just a single intervention, just a little bit uncomfortable".
"In their reasonably busy and live-in-the-moment kind of life, to actually remember a pill every day is really difficult - for everyone in fact, not just for young people."
Abortion was a morally and ethically hard choice for young people - a "big dilemma".
"[It's] something that you have to face at a time in your life when you haven't got all the knowledge and experience about making those complicated decisions."
The number of Rotorua patients opting for condom prescriptions has declined from 2300 to 1800 over the past five financial years, according to Pharmac figures on subsidised contraceptives.
Long-acting implants such as the Jadelle implant, have become popular with patients since they were subsidised in 2010, with patient numbers rising from 400 at the end of the 2011 financial year to 600 last year. Nationally, the general abortion rate (abortions per 1000 women aged 15-44) decreased from 16.1 in 2012 to 15.4 last year, the lowest since 1994, when it was 15.3, Statistics NZ said.
Abortion Law Reform Association New Zealand president Morgan Healey said there was no clear reason for the drop. But anecdotally, increased access to long-term contraception appeared to be a contributing factor. A main barrier to having an abortion was that it was still in the Crimes Act.
The Green Party has announced it wants to make abortion freely available to women up to 20 weeks' pregnant.