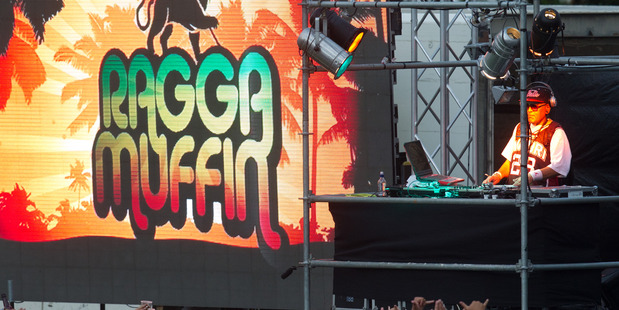 The Rotorua District Council are considering releasing Australian-based concert promoter McManus Entertainment from the final year of a current five year contract to stage the Raggamuffin music festival in Rotorua.
The decision to consider the release was made in an operations and monitoring committee meeting yesterday.
However any decision will be subject to a satisfactory completion of the promoter's obligations around Raggamuffin 2014 held earlier this year.
The promoter's request to be released from staging Raggamuffin in Rotorua next year follows a downward trend in attendance numbers.
RDC Economic & Regulatory Services group manager Mark Rawson said music festivals like Raggamuffin will inevitably come to an end of their natural lifecycle at some point as changing music trends, economic conditions and other factors come into play.
"If Raggamuffin doesn't go ahead here in 2015, the challenge will be to secure something fresh that captures the attention of music fans and brings out-of-towners into our city.
We've certainly been achieving that with some of our other events, and I know our Events and Venues team is talking with promoters about the possibility of other shows and entertainment events coming to Rotorua."
Peter McLeod, general manager of Events & Venues said Raggamuffin had helped put Rotorua on the map as a respected and viable entertainment destination.
"We're now working to build further on that reputation by attracting other major events to Rotorua.
"Raggamuffin has become a valuable brand synonymous with Reggae and music festivals. It is estimated to have injected between $3.5 million and $9.3 million dollars into the Rotorua economy each year since it started.
"Over the years it's also provided direct income to the council in the region of $300,000, reducing ratepayer funding needed for the operation of Events and Venues. However, realistically that would be unlikely to continue under current conditions," said Mr McLeod.
The festival has attracted 145,000 fans in total, an average of nearly 21,000 each year, with the first Raggamuffin in 2008 setting a record 32,000 attendance.