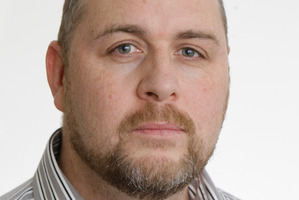 To be fair, there was never going to be a new system of iwi representation in place at the Rotorua District Council by July.
We reported yesterday councillor Merepeka Raukawa-Tait, who is a member of Te Arawa, saying the iwi would not come to any consensus on the issue before next month.
It did seem a bit of a reach at first. Early last month, only five weeks ago, we first reported on the proposal, specifically on a report called Update on Te Arawa Partnership Project which suggested a new Te Arawa board be established to replace the Te Arawa Standing Committee.
Board members would sit on council committees and the board would be able to establish its own sub-committees. Six of the board's eight members would be appointed by Te Arawa and two would be elected at a hui.
The report's author, Auckland-based solicitor Tama Hovell, said the board could be in place by July.
A week may be a long time in politics, but eight weeks is certainly not long enough to make and implement such a major decision.
As it is Te Arawa has only considered the one model, and it's clear, from public feedback to date, that one option will come up against fierce opposition during the public consultation phase.
Even Mrs Raukawa-Tait said in yesterday's story she did not think that model would be the only one Te Arawa looks at.
Given the initial tight time frame it's incredible to think there are many who would have kept this proposal from the public until Te Arawa had considered it.
Especially when you consider the district council paid for this report.
Given no decisions have been made it's possible ratepayers would still be in the dark now, had councillor Mike McVicker not raised his concerns five weeks ago.
A lot has been said for and against the proposal and the philosophy behind it in the past five weeks, and it's likely plenty more will be said.
It's imperative Te Arawa, the council, and the public does take time on this issue. Anything other than careful consideration is not good enough.