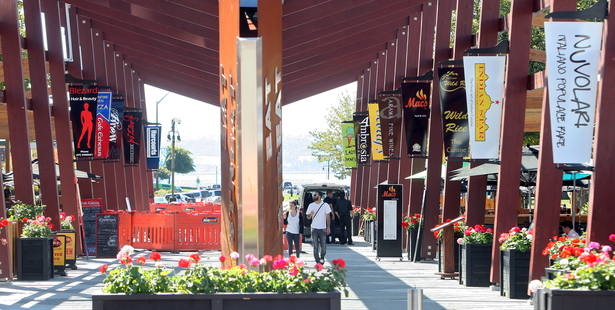 Employer confidence has seen a jump in the number of permanent jobs out there, according to one Rotorua recruitment firm.
Personnel Management consultant Jenna Cruickshank said the signs were positive in the job market, echoing a recent report from national recruitment company Hays which said nationwide job numbers have been rising for the last four months, with more people seeking work and successfully finding jobs.
Miss Cruickshank said locally they had noticed a lot more permanent roles up for grabs as businesses felt more confident about taking on staff on a permanent basis, instead of just a few weeks at a time.
"Before they'd tend to get them in for the few weeks they needed someone."
She said while there were more jobs coming on the market there was also an increase in people looking for jobs, with an increased confidence from job-seekers that the "perfect" job might be just around the corner.
Miss Cruickshank said those looking for work were a mix of highly skilled people already in the workforce but looking to make a step up, and those who had been out of employment for some time like mums returning to the workforce.
There was always demand in Rotorua for accountants, Miss Cruickshank said.
"At the moment we also have a couple of really exciting roles within the media industry and the IT roles have had a really busy last six months."
Jobs website Seek has 92 jobs listed in Rotorua, while TradeMe had 139 listed.
Talent ID recruitment agency director Kellie Hamlett said 2014 had started with "a bit of a jump" and they had definitely noticed positive vibes around the sector.
She said they'd noticed increase across the board but there was a notable rise in temporary and contract roles, and permanent roles were positive too.
"It's an indication the economy is picking up."
Ms Hamlett said there were always accounting roles in Rotorua, something she thought was reflective of a nationwide shortage.
"If you're an accountant you're on to a good thing.
"Certainly overall we are seeing lots of positive stuff. Business confidence seems to be increasing and it's quite high."
According to the latest Hays Quarterly Hotspots list of skills in demand for the April to June quarter, job growth nationally was being led by professional, technical and administration workers.
Accountants, architectural designers, quantity surveyors and customer service representatives were just four of the sorts of professionals sought by employers as the New Zealand economy continued to create new jobs, managing director Jason Walker said.
"Over the past two weeks over 300 companies have attended recruitment events we've held across Auckland, Wellington and Christchurch. All companies shared a similar positive outlook for employment in New Zealand regardless of location."

WHERE THE JOBS ARE
* Trades and Services - 15
* Hospitality and Tourism - 12
* Healthcare and Medical - 10
* Sales - 7
* Admin and Office support - 6
The top five categories in terms of number of jobs listed in Rotorua on www.seek.co.nz