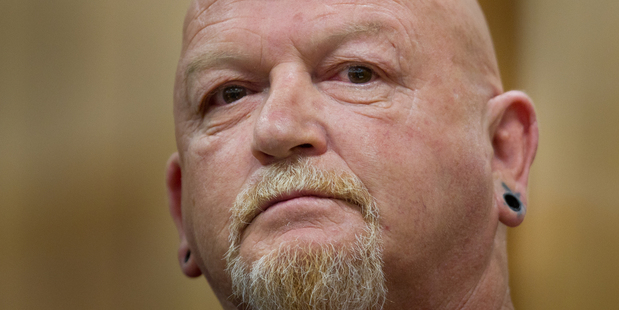 Closing arguments will be heard today (Wednesday) in the retrial of murder accused Christopher Heenan.
Heenan, now 54, is accused of murdering Rotorua man Raukawa Newton at Heenan's Konene St house in October 2007. The Crown alleges Heenan stabbed the 36-year-old, severing his aorta, when he began "calling up the gods" while the pair were drinking.
When the trial began last Monday Justice Raynor Asher told the jury it was a retrial but said they weren't to speculate on the reasons for that or carry out their own investigations.
Rotorua Crown solicitor Amanda Gordon called more than 50 witnesses for the prosecution, including one - whose name was suppressed - who told how Heenan had admitted in January 2008 he killed Mr Newton and had demonstrated how he had delivered the "kill shot" to Mr Newton's chest.
On the night Mr Newton died, Heenan suffered superficial stab wounds to his abdomen which the Crown alleges were self-inflicted to make it appear he acted in self-defence.
Yesterday, defence lawyer Simon Lance gave a short opening address before calling one defence witness, forensic pathologist Dr Martin Sage.
During questioning, Dr Sage said Heenan's wounds could have been self-inflicted, however it was his view some of them were more likely to have been caused by someone else.
Speaking about Mr Newton's fatal wound, Dr Sage said while it could have happened as demonstrated by the Crown witness it would have been "a bit unusual".
The jury will hear closing arguments from both sides today. The judge will sum up Thursday morning before the jury retires to consider its verdict.