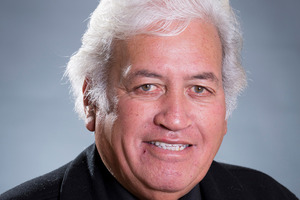 Waiariki Institute of Technology has taken internal action against its kaumatua after he was caught driving at more than twice the legal alcohol limit.
Prominent Te Arawa leader Ken Kennedy yesterday pleaded guilty in Tauranga District Court to charges of dangerous driving, driving with excess breath alcohol and failing to stop for police. He was fined $800 plus $130 court costs and was disqualified from driving for nine months.
Waiariki chief executive Dr Margaret Noble said she was aware of the charges.
"My office does not condone this behaviour, and accordingly appropriate internal action was taken when the charges were laid. Ken has learnt a valuable lesson from this experience and I am confident this will reflect in his future conduct."
Kennedy, 63, told the Rotorua Daily Post he didn't want to talk about the case.
"It's one of those things, it's my first time in all of my life [in court]. What's the big deal? I've suffered the consequences and I'm totally remorseful."
Kennedy was driving on State Highway 5 towards Rotorua about 8.23pm on January 27 when other motorists saw him crossing the centre line numerous times and spending significant time in the opposite lane.
"The defendant failed to give way at a major intersection and narrowly missed colliding with another vehicle travelling straight through," a summary of facts stated. "When police located the defendant he was driving in the oncoming lane, narrowly missing a head-on collision with the patrol car."
The police officer turned on his sirens and lights to signal Kennedy to stop but he carried on driving for 1.2km. When he did stop he began to reverse towards the police car.
Police reported Kennedy became abusive and unco-operative during a breath test. He refused that test but was later found to have a reading of 876 micrograms of alcohol per litre of breath. The legal limit is 400 micrograms.
"The defendant stated he was trying to get home and police stopping him was unbelievable and bulls****," the summary stated.
Defence lawyer Harry Edward told the court his client was "extremely remorseful".
Kennedy first appeared in Rotorua District Court in February and was granted interim name suppression. The case was then transferred to Tauranga.
Ministry of Justice spokesman Dan O'Brien, while not aware of the details of Kennedy's case, said a case may be moved to another town to avoid a potential conflict of interests where it involved a prominent person who may have had prior interactions with local judges or senior court staff.